Cutting unnecessary costs is often high up on any business' list of objectives, and many of us are keen to reduce our recruitment spend as part of this. There are many ways you can drastically reduce your spend without compromising on the quality of your hiring practices, here are five areas you should look at to cut your spend today.
Job Board Advertising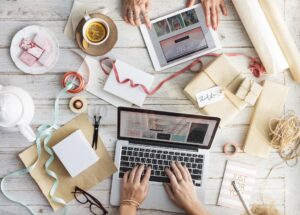 If you are looking to advertise your roles across the job boards then it's worth exploring your options before signing up with a credit card online. Direct costs without having an account with the job board in question can sometimes be pretty steep so you may get more value (and more exposure) by using another company such as JobHoller to do this for you.
If you do decide to post an advert through the job boards then you need to make sure you give yourself the best chance of your job posting being seen by optimising it correctly. You advert should have a repetition of the key skills needed at least 5 times, but separated by a minimum of 10 words in between. This will help push your job up the search listings as much as possible.As well as optimising the advert for the best positioning you should also write it in a way that it's going to really sell the job role to the candidate. Be detailed about the role, give an insight into the working environment, showcase all the perks and benefits you can offer. After all a job board listing is no use if nobody clicks to apply.
Recruitmen​t Agencies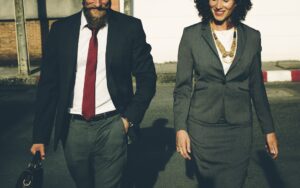 There will undoubtedly come a time when you'll need to engage a recruitment agency to fill a job role – either because the skills are so in demand so the people are too hard to find, or because you don't have the time to wait for the people to come to you direct. There will however be a number of occasions where you can attract people directly, through job board advertising, social media campaigns, email marketing to your own database or even word of mouth from your happy employees. When possible you should always try and recruit through direct attraction as it could save you thousands in unnecessary recruitment fees.On the occasions when you DO hire someone through a recruiter then you need to be clear about the terms the placement comes with. Find out if there is a rebate / free replacement period and make sure you know exactly when this expires. There's nothing worse than receiving an employee's notice to leave to find out the rebate period expired three days before! Knowing this will give you the chance to check in with that employee to make sure they are happy, before this happens to you!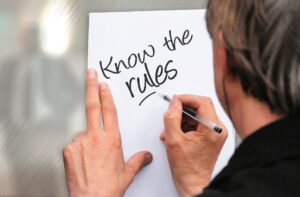 There will also come occasions when a recruiter introduces you to a candidate who you like, but it doesn't work out for whatever reason at the time. Depending on the terms with the recruiter that particular candidate is likely to fall "out of ownership" after 6,9,12 months meaning you could take them on without paying any recruitment fee! The JobHoller ATS will automatically notify you in this situation, helping you make the most of your candidate database and avoid unnecessary fees.
Candidate Experience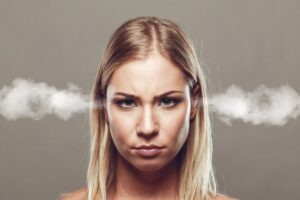 According to LinkedIn"83% of talent say a negative interview experience can change their mind about a role or company they once liked". You certainly don't want to spend all of your efforts (and budget) attracting the right people, only to fall down on the application / interview / onboarding experience and risk them accepting a job elsewhere. Make sure you respond to candidates quickly and always give them constructive feedback where you can. Keeping in touch and going the extra mile to make it personal will serve you well to impress potential candidates.A study from Workplace Trends stated that almost 60% of job seekers report having a poor candidate experience, and of those 60% who had a poor candidate experience, 72% shared information on it "online on an employer review site, such as Glassdoor, on a social networking site, or directly with a colleague or friend". In other words if you get this part wrong then people will talk which could cost you great candidates in the future. Instead use it as an opportunity, create a fantastic candidate experience then you're more likely to get positive referrals in the future, which can all help you recruit fee free!
Social Media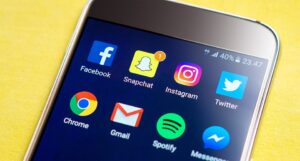 There is so much you can do with your social media presence completely free – you just need to take the time to do it! Try and populate your social media profiles with images, videos, blogs and updates that will showcase your employer brand! Even if you don't think you have a huge following, candidates may drop onto these profiles to learn more about who you are as an employer so you want to be sure to impress every time.Organic social media is great, but if you want to get this great content seen by a wider audience then you should look at targeted advertising / sponsored posts. You can set a budget to suit you, so it's not exclusively for the bigger companies with huge budgets. The best part is you can tailor your preferred audience, using locations, job titles, skills and interests to build different candidate personas, which will help your content get seen by the type of people you're looking to hire.
Employees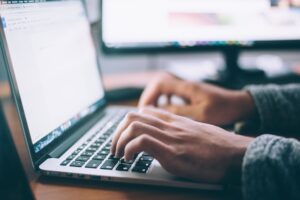 A lot of our clients complain of the same issue – a lack of time! Whether your day is filled with sourcing candidates, conducting interviews, chasing feedback or dealing with your current employees it can be hard to keep up with everything. Delays in the candidate experience can affect your wider recruitment efforts so try to find tools to help free up your HR / Recruitment team's time so they can concentrate on delivering a great experience. An effective applicant tracking system can make it easy to collaborate with them members to review CV's, collate notes, schedule interviews and deliver candidate feedback. Tools that make it quick and easy to post your jobs to the job boards / social media can also save your team hours of time.Need an extra pair of hands but don't have the budget to stretch to a new employee? Consider hiring a "digital assistant" instead. At JobHoller we can give you access to account managers skilled in recruitment, employer branding and marketing at a lower cost than taking someone on full-time! You'll get assistance in everything from finding candidates, to creating engaging content, and you'll never have to worry about things like annual leave and sick days like you would with a full-time employee!