Choosing an ATS (applicant tracking system) that is right for your organisation can be a pretty difficult task. What works for one organisation may be completely irrelevant for another, so it's important that you do your research before you commit. There is a lot you'll need to consider, so to get you started here are 6 key features your ATS should definitely have:
A front end with great UX/UI for the candidate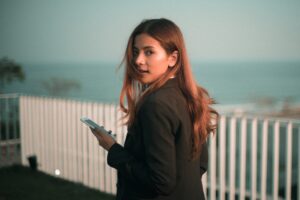 There's no point having a system to track your applicants if nobody is going to apply in the first place so it's important that the front end of your ATS / careers site is designed with the candidate in mind. Not only should your job posts look attractive and sell the role completely to the person applying, but the application itself must be a seamless experience. It's reported that 60% of potential candidates have quit a job application process because it was too lengthy, so make sure your application isn't unnecessarily complicated to complete. Your site should be mobile friendly as well because more and more candidates are choosing to search and apply for roles this way. Get these things right and you'll be in a good position to attract the right candidates.
A candidate journey that's actually relevant t​o you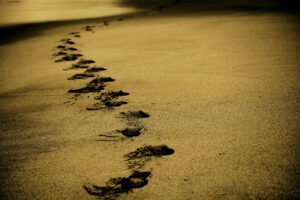 The best way to ensure the candidate journey runs smoothly is to have a system that understands exactly how your company operates from the initial application right up to the end of the employee probation. A bespoke system means you can take the applicant through every step you need, making sure nothing is missed and each step is completed within your set time-frames. Timing is crucial if you want to provide a great candidate experience and ensure you don't lose out on top talent for your competition.
Ability to collaborate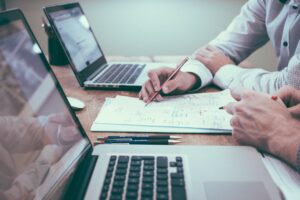 Whether you're a tiny start up or a global corporation, chances are you'll involve more than one person in the interview process. A system that lets you invite teammates to review CV's, leave feedback, schedule interviews and action different steps of the candidate journey will save you a lot of time (and unnecessary emails). Better still a system that allows for collaboration but provides different access levels for different "staff roles" is perfect for those companies that want to retain control over the process. That means you can still get your colleagues to review CV's and leave feedback, without everyone seeing sensitive data such as salary expectations.
Agency integration ​​​​​tools that work to your advantage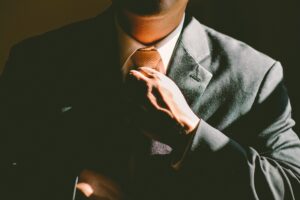 ​
Even companies with a flawless employer brand will need the help of a recruitment agency from time to time, so make sure your ATS has the ability to manage agencies and promote selected job roles for them to work on. If you've ever had an agency submit a candidate you've already seen, or even worse had two agencies fighting over "who sent the candidate first" then you'll benefit from a system that automatically blocks an agency upload from a duplicate candidate. If you decide to hire a candidate that an agency submitted then you'll also want a system in place that will flag up when any rebate / replacement period is about to expire. It'll give you a chance to catch up with the employee and make sure they are happy before it's too late to get your fee back from the agency!
Automation that isn't too automated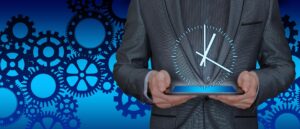 Automation in the recruitment process is great to speed things up and save you time on your internal processes, however relying on this too much can take away from the overall candidate experience. The best option is to have a system that allows for automation, whilst still being able to personalise those messages to your own organisation and job roles. This will help maintain the personal touch that is needed to build the initial candidate relationship, without eating into your precious time! According to Workplace Trends latest study, 80% of job seekers say they wouldn't reapply to a company that didn't notify them of their application status, so automation that allows you to let candidates down gently who aren't successful will benefit you in the future.
Historical data that can be searched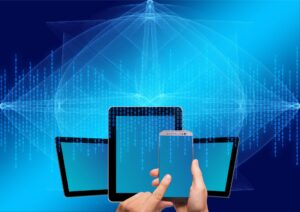 Think about how often you advertise a job role that you've advertised before – either because people have left or because you expand your team. You may think back to the last time you interviewed, and vaguely remember someone who was good but didn't quite make the cut at the time. You need a system that can store this information, making it easy for you to search back through historical roles for candidates, and even create your own search system to quickly find those people of interest. This is particularly important if you are working with recruitment agencies, because you'll kick yourself when you end up paying a £8,000 fee for someone you should have had stored within your system already!
The JobHoller ATS gives you all of the above features and more – to find out more about how this could help you, or to arrange a FREE demo contact us at [email protected] / 01244 739 351.