Whether you are an organisation who embraced remote working before the pandemic hit, or one who has been forced to adapt due to lockdowns and social distancing measures, we know that remote working is going to be a part of many of our lives for some time to come. While there are some obvious perks to working from home (we are loving the later alarms, not sitting in morning traffic jams and only wearing make-up for zoom meetings), there are a lot of challenges when it comes to managing an employer brand from your home office. This includes physical challenges, communication barriers and in some areas a complete overhaul of your strategy! We've rounded up a few key pieces of employer brand advice to help companies who have shifted to a remote workforce.
9 employer brand suggestions for your remote workforce
Focus on your company as a great place to work
remotely
When getting to know new clients we often ask what they believe it is that makes their company a great place to work. Before the pandemic hit, many answers would include elements surrounding their physical office presence and team culture such as a gorgeous City Centre office, Friday beers with the team, trips away or a fun social atmosphere. However these statements aren't necessarily the most relevant for a newly remote employer brand. It is time to shift your thinking a little, and instead look at how your company is a great place to work remotely. This means focusing on less tangible EVP's (which are often more desirable for employees), and ensuring you are delivering on these to your people. For example, when LinkedIn asked Software Engineers in the UK what EVP's are most important to them in their current or next job role, 63% said that good work-life balance was the most important factor – something that you can absolutely incorporate into a remote culture! Many of the factors they felt constituted a great place to work can exist within your culture and employee rewards, which shows exactly how an employer brand can remain strong even when your team is 100% remote! Take a look below to see the full results.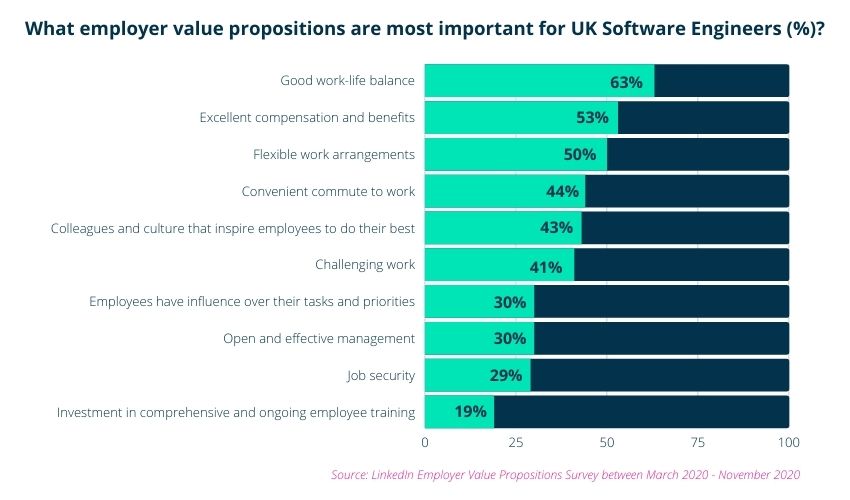 Create an internal employer brand team
This is something we do at the beginning of every strategic partnership at JobHoller, because no matter how much work we do as an external agency you will always need employer brand advocates banging the drum from the inside out! Prior to working remotely you may have done this naturally without assembling an official "team", as it's far easier to collaborate when you can shout across the office to ask a colleague a question or discuss ideas freely in your boardroom. Remote collaboration isn't always as simple, so assembling an employer brand team will help you collaborate on strategy, ensure employer brand messages are communicated consistently across the company and give you eyes and ears across each department.
Activate advocacy and employee generated content
A big part of managing your employer brand involves promoting this, often by sharing content on your digital and social channels. This is simple to do when you only have to walk across the office to interview an employee for your latest Instagram story, or take a few photos to highlight an office event. Suddenly when everyone is working remotely gathering content can feel a lot more complicated, especially when you may feel like you have far less "going on" within the company. Instead consider embracing employee advocacy and invite your people to become content creators themselves! Depending on your organisation and the type of work you do, there is plenty you can do to communicate your strong employer brand even when your people are working from home. For example you could ask employees to share a quick selfie video on how your company has made them feel supported during the pandemic, or interview individuals on how you have adapted your workplace culture for the remote shift!
Stay connected
To have a strong employer brand you need genuinely engaged employees, so it's super important that you don't let this slip in a remote setting. Try to encourage communication on platforms like Slack / Zoom / Microsoft Teams, video meetings are particularly important to maintain that human connection. Where possible let employees know the latest news from the company and how this is impacting those working remotely, easier said than done given how the lockdown situation evolves but it can help to relieve any anxieties your people may have when separated from the usual conversation within the office.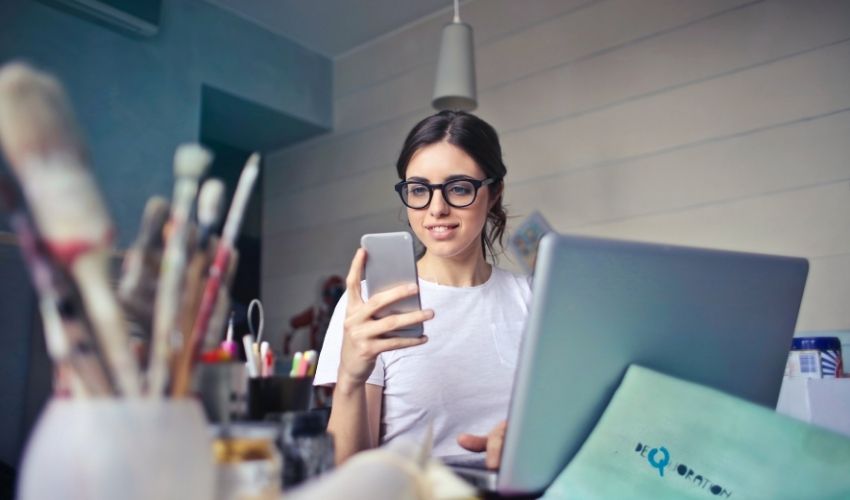 Review engagement regularly
We're not suggesting you deliver a full employee engagement survey to every employee each month, but instead find ways to introduce a simpler way of tracking engagement levels when your people are working from home. This may be a simple platform that allows your employees to leave anonymous feedback and suggestions to management, or even a digital feedback function where your employees can simply click on a happy, neutral or sad face to "rate their day". Something as simple as this can help identify individuals who may be slipping into lower engagement levels allowing you time to rectify this before it is too late.
Rewards and recognition
One of the key things that keeps your employees engaged is simply showing your appreciation and recognising their efforts. This can be as simple as a thank you from a manager for delivering a piece of work, right up to a financial bonus for hitting a set target. These rewards and words of thanks can go a long way to spurring your people on, but they often go unsaid when your team is working remotely. Instead consider adding a "Recognition" channel to your office communication platform like Slack / Microsoft Teams. You can give employee shout outs for everything from delivering on a great piece of work, helping out a colleague, receiving great customer feedback or even bagging a financial win for the company!
Bring your culture to the remote employees
This isn't always straight forward to do, but when executed correctly it can help reinforce your employer brand and engage your employees further. We have shared this example from Front before, but the examples of how they have shifted their culture remotely are perfect for this point so we are mentioning them again! For example they have an initiative called "Lunch for 5", which when on site involves selecting 5 individuals at random every week to go out and get lunch together on the company, but they have adapted this to now choose 5 individuals to get a tasty lunch delivered and hop on Zoom to eat and chat instead. This may not be a permanent solution, but it can help reinforce those elements of your culture that your people loved while you are working remotely.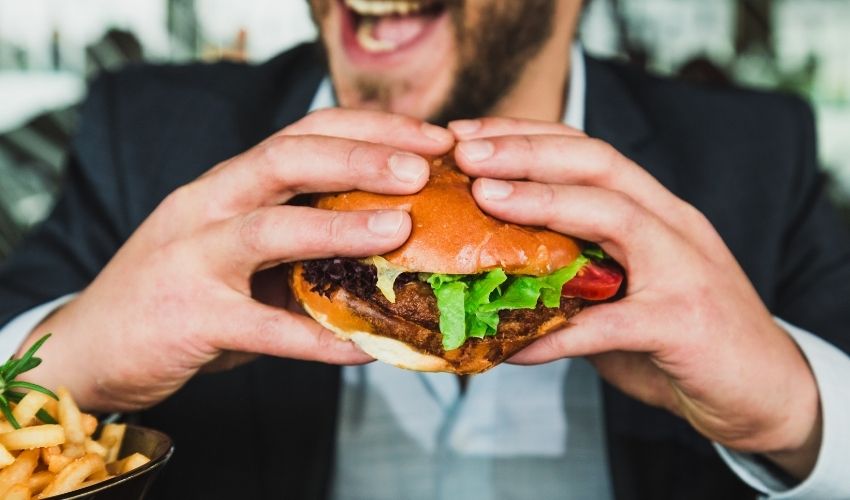 Expand your reach
If you are considering a permanent shift to remote working then it opens up a rather exciting opportunity for your talent pipeline. Previously you may have only concentrated on promoting your employer brand to individuals within a commutable distance to your office, where as now you have the opportunity to attract, engage and on board candidates from anywhere in the country (or globe even!). This isn't to suggest that you need to start spending a fortune on recruitment marketing, but you may want to expand your reach further than before. Depending on the type of candidates you want to attract you may discover some "hidden gem" locations where the number of skilled candidates outweighs the number of available jobs in this field, we can help point you in the direction of this with our free discovery dive service – get in touch if you'd like us to take a look for you.
Embrace diversity
Diversity and inclusion is likely to be a big part of your hiring strategy, and in turn your employer brand communications too. Meeting your D&I goals is often achievable for companies who have offices within big cities where there are plenty of available candidates. Densely populated areas allow for the higher chance of attracting candidates from different backgrounds / different races / different religions / different sexual orientations / varying abilities and disabilities. If your office however sits in a sleepy village away from the bright City lights, then the talent pool is inevitably smaller, which can make it harder to attract diverse talent. By going remote you open this up entirely. You no longer need candidates to commute to your office, therefore you can cast the net wider and attract the diverse talent to help drive your business ahead!
Those are just 9 suggestions for your remote employer brand plans, but it is important to remember that with employer branding there isn't always a "one size fits all" approach to take. Your individual culture and quirks are what make you unique, so if you'd like to explore a more tailored approach to your employer brand then please get in touch with the team at JobHoller.