As we work our way through the second week of the second UK lockdown we wanted to highlight a few of the key ways our team are working, and offer potential advice and support for anyone who is looking to promote their employer brand or manage engagement levels in a remote working set up! As part of the Searchability group we are really lucky to have remote ready tech, cloud based systems and a whole raft of resources that allow us to work efficiently from anywhere in the world (with internet of course), and this allowed us to adapt easily into a 100% home working setup earlier this year, and once again in November too! Here's a few things we are working from while the lockdown continues, plus a few suggestions for your own employer brand and engagement strategies too!
World Employer Branding Day 2020
This year marked the 5th edition of World Employer Branding Day, and our third year as County Partners for the event too, but instead of the planned event in Lisbon event founder Brett Minchington adapted to deliver the event's first ever virtual edition in order to share global insights at a time where employer brand has never been so important! The event brought together more than 1200 leaders from 59 different countries, and we were delighted to be a part of the event with our Founder Sophie delivering a virtual presentation on "Managing an Employer Brand During a Global Pandemic". We also enjoyed a number of talks from employer brand leaders across the globe including representatives of Microsoft, L'Oreal and Unilever, many of which shared insights into how they have navigated the pandemic and suggestions to learn from too. You can check out our talk in the video below:
Supporting Searchability and Hirecracker
As part of the Searchability group, JobHoller has been supporting a number of key marketing and strategic goals over the last few months including a number of exciting launches. Earlier this year we supported Searchability's expansion into the US and Europe, as well as partnered with them to bring to life a brand-new recruitment offering Hirecracker too. This lockdown we are continuing to support both brands, and we are also assisting the launch of their brand new offering: Klickstarters. Klickstarters is a Searchability solution designed to help connect aspiring tech talent with their first tech digital job in the industry. This could be school leavers / graduates / or even candidates looking to take their career in a new direction! As part of this service JobHoller is going to be creating bespoke careers hubs to give potential candidates key insights into the clients recruiting, with a look at their culture, environment and EVPs – things that don't always come across in a standard job advert online! Keep an eye on our socials for the launch!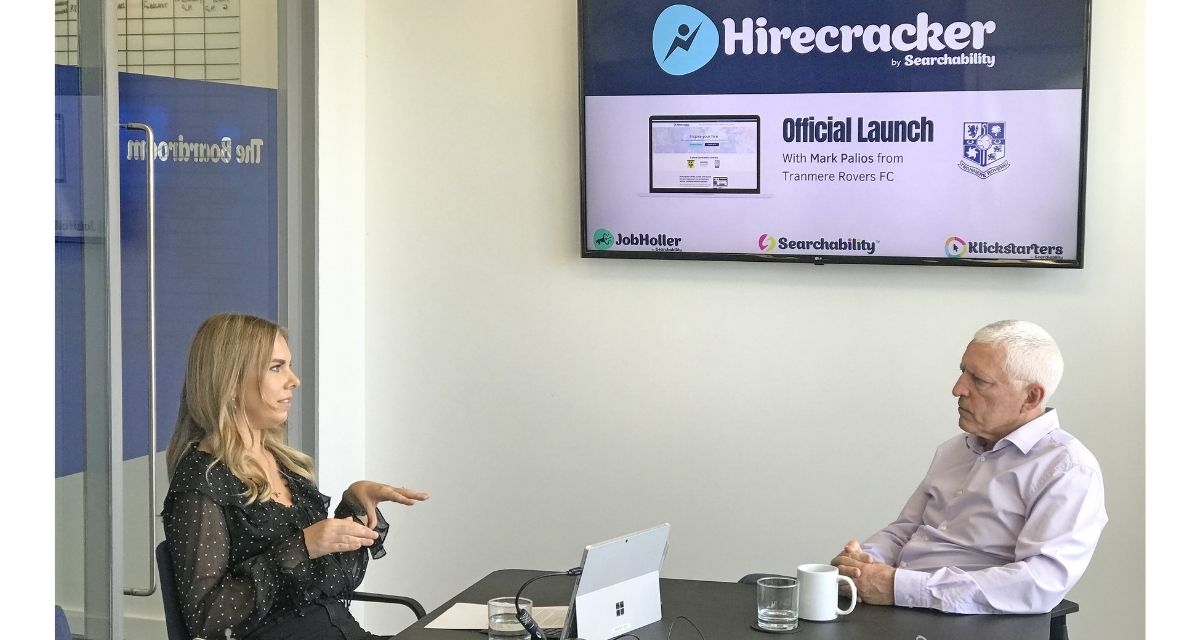 Sophie Hopley interviewing Tranmere Rovers FC Chairman Mark Palios at the official Hirecracker launch in September 2020
Embracing employee generated content and advocacy
Something we highlighted in our talk at World Employer Branding Day was the fact we are loving seeing more and more brands embrace employee generated content as part of their employer brand marketing right now. In the first lockdown this really was more of a necessity than a choice for a lot of brands, because communicating updates from a workforce who were all working from home, with no professional filming resources and limited budgets in many cases gave little option but to get out the smartphones! Lockdown 2.0 however looks quite different, there are less restrictions and most of us were a lot better prepared to make the transition this time around. This time we are championing employee generated content as a choice, not a necessity and encouraging more brands to embrace rough content that gives a truer reflection of their culture and people. Interested in learning how you can reduce your marketing spend and increase candidate engagement with employee generated content? Give us a shout today at 01244 739 350 / [email protected].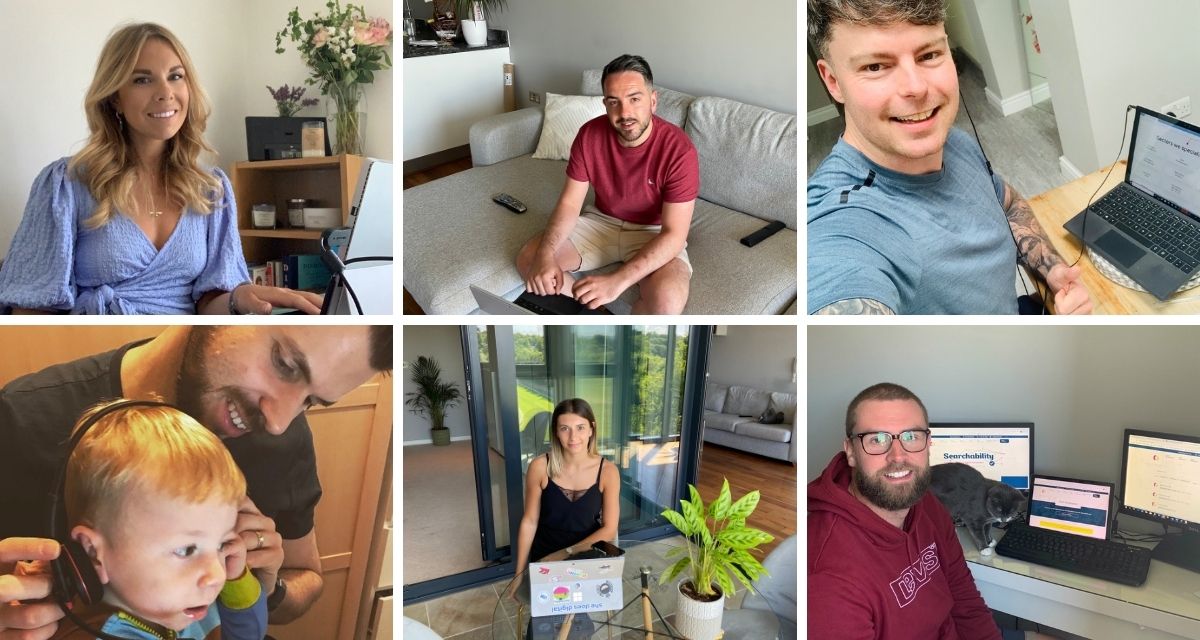 A few of the Searchability and JobHoller team in their remote working set-ups from earlier this year
Measuring employee engagement
With all the upheaval 2020 has delivered, from moving to remote working, furloughing employees and for some organisations having to make tough decisions around redundancies too, it's no wonder we have seen an impact on employee engagement. This is something we are focusing on for our clients, but also internally at the Searchability Group too. Last year our engagement levels soured and led to our announcement as one of the Top 20 Best Small Companies to Work for in the UK, and this year we have been measuring our engagement levels through the Best Companies survey once again. Despite all the challenges we have faced over the year, we have achieved outstanding levels of engagement, and most importantly taken the time to listen and learn from our people to ensure we are continuing to build and improve on this for the future too. Another lockdown has of course disrupted our culture a little, but we are keeping connected virtually and crossing our fingers to be reunited as a team very soon. For clients who are interested in measuring employee engagement, or simply would like to get some advice on how they can manage this through lockdown then please get in touch today.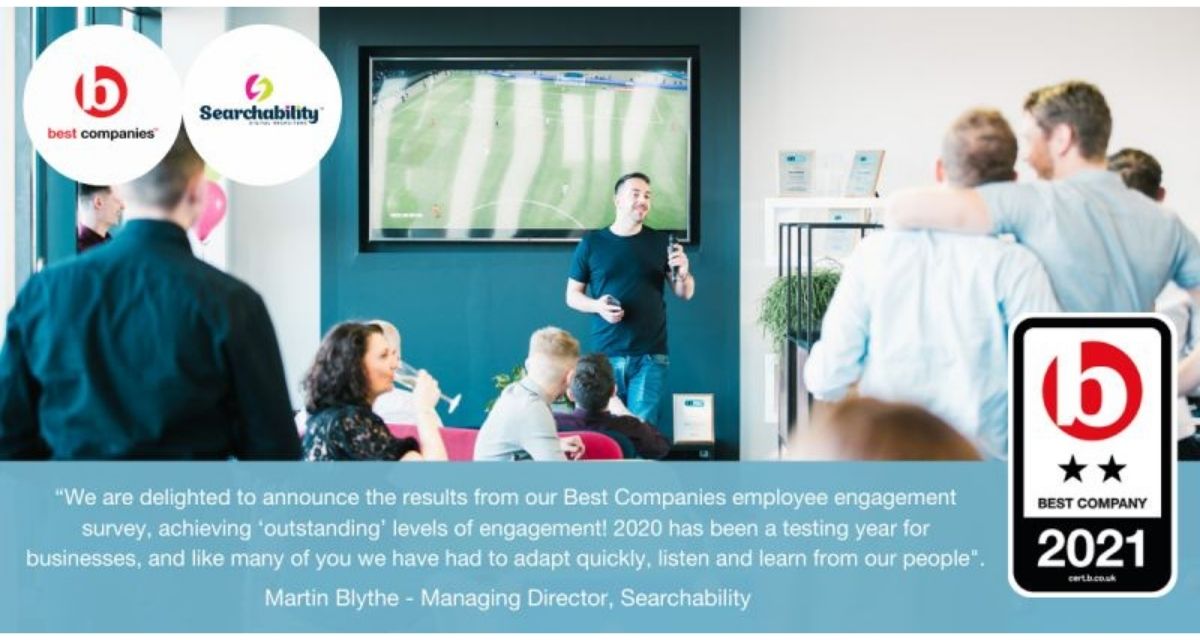 Adapting your employer brand strategy
What has been evident this year is that plans can go out of the window, businesses can be forced to adapt and therefore the employer brand strategy you had in January is unlikely to be something you would be sticking to today! We've adapted and changed our own internal approach, and we are here to help guide any organisations through this too with the latest insights, advice and tools to navigate these changing times. The good news is that everyone is having to adapt and change, and while there isn't a pandemic rule book to follow we can use our in-house knowledge and understanding of strategic employer branding and combine this with data and market insights to help guide you in the right direction.If you need any assistance, advice or simply want to catch up with a member of the team then please get in touch today! You can still reach us on 01244 739 350 or by email at [email protected]!