We are getting pretty tired of seeing poor attempts at job advertising, with dull lifeless paragraphs plastered across the job boards doing absolutely nothing to excite and engage potential candidates. Even some of the most innovative companies are still falling back on the same boring approaches to job advertising, and we think it's time we saw a change with more companies embracing something new and getting creative with their adverts! Now this isn't to say you should chuck the text based job advert in the bin altogether (Check out this blog to learn more about making these stand out), but instead find opportunities where an "off the wall" and creative approach can help you attract great talent! We have pulled together 8 suggestions to challenge your current approach to job advertising.
8 suggestions for more creative job advertising:
Video job advertising
According to statistics from Google, nearly half of internet users will look online to find a video relating to a product they are thinking of purchasing, and this can have a huge impact upon their buying decisions. Choosing a new job is arguably one of the biggest decisions we will make in our lives, so with this in mind it seems only natural that candidates will want to view relevant video content before deciding to apply to a company or not. Video that showcases your company and employer brand as a whole will certainly benefit your overall hiring efforts, but when it comes to job advertising for specific roles don't be afraid to get creative with video here too! Bring the job description to life by creating a short video that highlights the key aspects of the role, shows an insight into your working environment and culture and introduces the people that you would expect to work alongside within that job role. Simple editing tools like Magisto can help you create fantastic videos from clips filmed on a smartphone, so it doesn't have to cost you a fortune to make either! If you're going to use video then make sure you vary the content enough to make it interesting to watch, there are a few companies out there that are creating video job advertising that consists solely of a recruiter reading out a job description on camera, which isn't engaging enough to stand out.
Hidden job advertising for tech talent
Software developers are notoriously hard to attract (if you are hiring developers then check out our last blog post), and in recent years some companies have chosen to get extra creative with job advertising by using hidden code tasks on their websites to entice potential developers. Bing for example hid a job link in the code of their homepage (which was only discoverable for people viewing the site on Internet Explorer with the debug settings enabled). Flickr added a "currently hiring" announcement and job url link hidden in the source code on their home page, and Google famously advertised a complicated maths problem, prompting people who successfully solved it to submit a resume for a role. If your company isn't already well known and attracting lots of candidate traffic then this approach may be a little too covert to get the results you need, but you could consider creating a social campaign with similar principles to help drive more traffic to your careers site!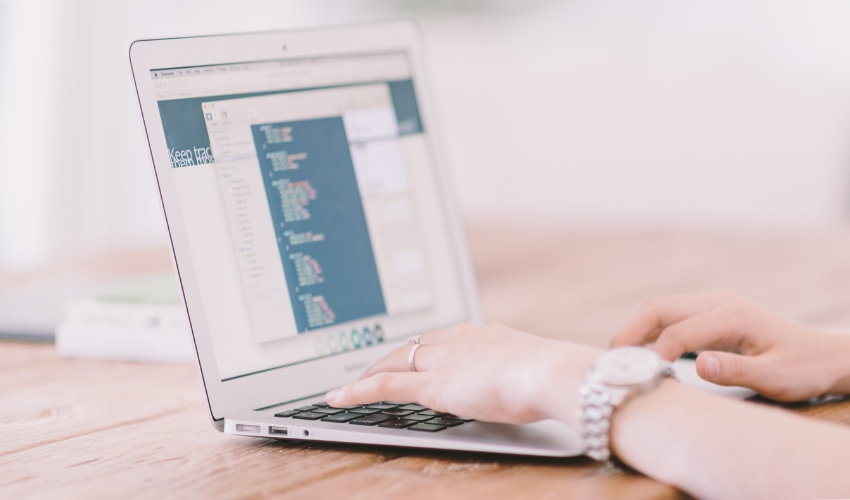 Billboard advertising
Whilst outdoor advertising and billboard campaigns can be pricey, if you are looking at a large-scale recruitment drive that is location specific then it can be an effective method to advertise your jobs! Print advertising has to have an instant impact for it to work. So be clear about the message, make sure your branding is recognisable and the call to action is simple and memorable. Bear in mind that the people who see the advert will often be driving past with only a couple of seconds to take it in, so get your marketing team involved to ensure your creative will work.
Fun online questionnaire
The internet media brand BuzzFeed are just one of the companies that have taken our love for procrastinating and made it into a traffic driver for their site. Their fun quizzes range from everything including "What Disney non-princess are you?" and "Which type of bread are you?" – incidentally we got Esmeralda and garlic bread. The same principles can be applied in a tongue-in-cheek approach to job advertising, helping to match candidates to available job roles at your company through fun questions and answers. Create your quiz and get sharing on social to help drive engagement and brand awareness, and where possible link back to your careers site for a full list of your job vacancies.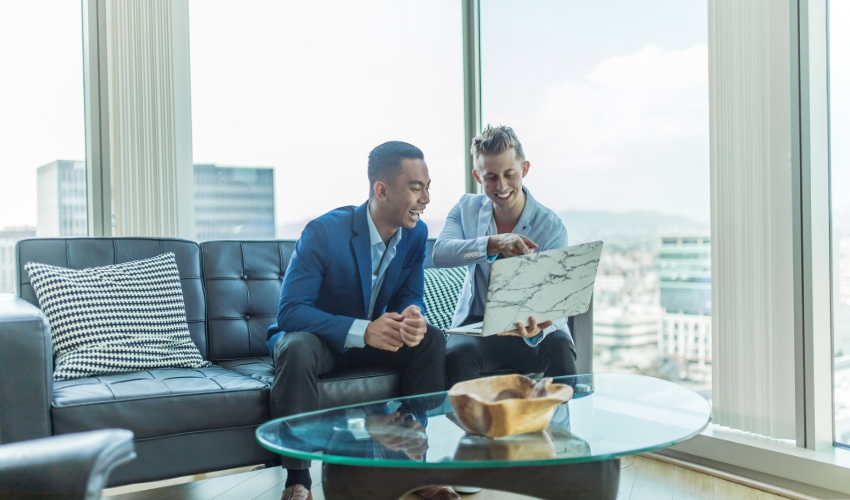 Get in front of your audience
Whilst some of the most popular methods of job advertising can help companies attract candidates across all disciplines, it's worth considering other ways that you can get in front of a specific audience. For example if you are looking to hire HGV drivers, you might get more success from advertising on the back of vehicles and on popular radio stations than traditional job boards. It's all about getting seen by your target audience in the places they are most likely to be, whether that's digitally or in person. Not sure where to start? Reach out to your current employees within similar roles to get advice on what platforms could work for your vacancies, and test this out through trial and error before using up your recruitment budget!
Create a podcast
While a podcast is focused more on discussing topics over a longer period and broadcasting this for your audience, you can use this as a platform for driving engagement, telling the story of what it's like to work for you and updating your audience when new opportunities arise. Netflix are one company that champion the Podcast, in fact their We are Netflix podcast has had over 600K downloads (and counting). Their Employer Brand Manager Amir Moini notes that 50% of their influenced hires were generated through their Podcast, which came in at a cost less than $25,000 USD in total (Just under £20K GBP).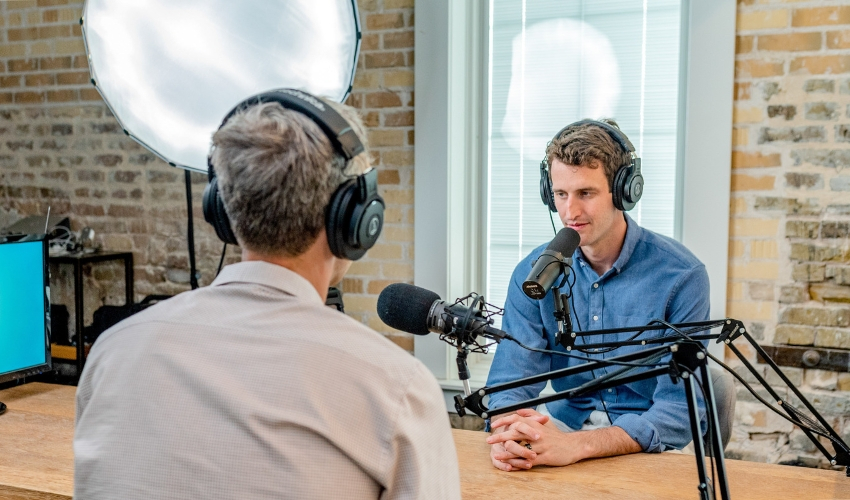 Build an Instagram Story
Instagram stories are one of our favourite types of social posts, because they are a great way to showcase authentic "moments" as they happen at your company. Instead of being buried in the news feeds, Instagram stories sit at the top of the social platform, in fact many users will watch multiple stories before even starting to scroll down at the rest of the day's Instagram content! If you are looking to advertise a job through Instagram story you can make a series of posts that take you through the key parts of the role, and have a little fun by bringing it to life with real employees and an inside view of your offices too. You can even create Story Highlights to sit on your Instagram page with categories like "Current Vacancies", "Our Offices" and "Our Perks" to help sell your company to intrigued candidates. TripAdvisor is one company who we particularly love on Instagram, check out some of their story highlights here.
Empower your employees
Job advertising doesn't just have to come from the HR or recruitment team, in fact every single one of your employees has the power to drive attraction for your vacancies! A tailored employee advocacy programme will make it clear to your employees exactly how they can share content to their own networks about working for your organisation, and if you really want to ramp up your social reach you can even offer an incentive for any placed candidate that applies off the back of an employee referral or social share too! It's a really nice way to approach job advertising, because from a candidate's perspective if an employee is going out on a limb to promote their company as an employer of choice then they are more likely to believe that is the truth, as opposed to just hearing the same message from the marketing team.
If you are sick of boring job advertising that doesn't generate the results you need then get in touch today to learn about a tailored employer brand attraction campaign from JobHoller.