In the world of talent acquisition and recruitment there are a lot of different areas we need to focus on to ensure we attract and retain great talent. Everything from reviewing salaries, building your employer brand and improving your interview process can quickly take over your schedule, so when it comes to the areas that exist invisibly (like your company culture) it's easy for them to be overlooked. If company culture exists in the background without you consciously thinking about it, then we might ask if we really need to be paying that much attention to it at all. However the companies that are nurturing their existing company culture are reaping the benefits when it comes to employee satisfaction and retention. Here we examine how we can consider our own organisation's company culture to ensure we can attract and retain great people.
What is company culture anyway?
Company culture encompasses various attributes including values, vision and environment that together contribute to the unique social and psychological environment of your organisation. We've rounded up some key information to help you understand what yours is made up of!
Your vision / purpose
The best company cultures will start with a clearly defined company vision and purpose, because this will help to direct all decisions made by your employees and other stakeholders. If this is truly embedded in your organisation, then it will form a very real part of your overall company culture. For example Microsoft's vision is to empower every person and every organisation on the planet to achieve more, and the Alzheimer's Association's vision is for a world without Alzheimer's disease. Take a look at your organisation and think about what your purpose was when it was first founded, and what that looks like today.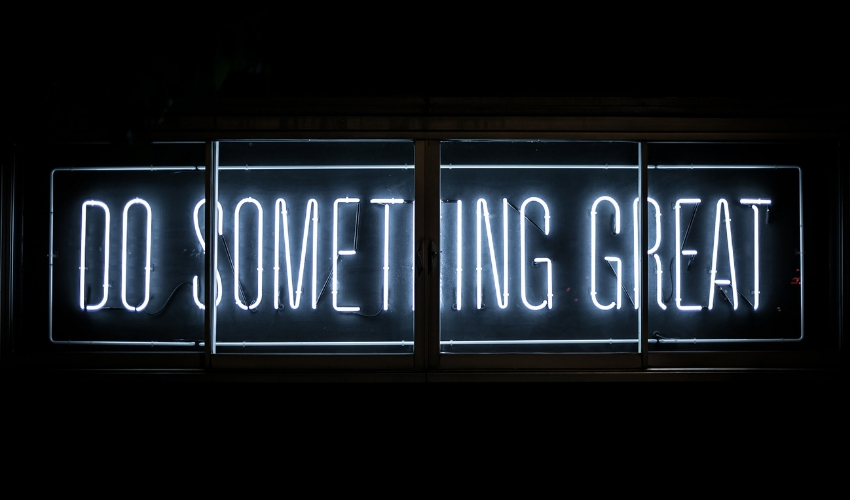 Your values
Your company values are an integral part of your company culture because they will act as key drivers for the way employees behave and act within your organisation. Instead of simply painting a few buzzwords on your office walls and forgetting they exist, values should be so embedded in your organisation that your leaders and employees genuinely "live the values" every day. Here is an example from H&M to get you thinking:
Our values are at the very core of "the H&M way". These values guide our actions in our daily work along with our policies and guidelines. Our values are called "the H&M spirit":> We believe in people> We are one team> Constant improvement> Straightforward and open-minded> Entrepreneurial spirit> Keep it simple> Cost-consciousWhat they have done is really dug out the essence of what they believe in and how the act as a company, creating a list of values that resonate with them as a business and actually mean something! Can you say the same for your company values? If the answer is no it might be time to revisit them.
Behaviours
Once you have your company vision and values in place, the next step is to practice what you preach. Your values are there to help guide employee behaviours and actions, but sometimes this won't always marry up. For example if a company labels themselves as having a collaborative environment but fails to offer enough communication between departments or managers then it's unlikely that your employees will see the environment as being collaborative at all. Your leaders should always be setting the example with how they behave, because this will intrinsically drip through to your employees too.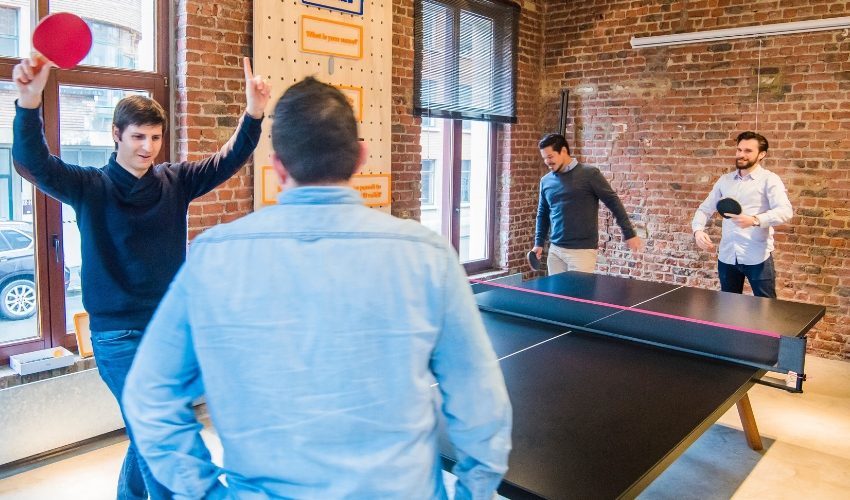 Your people
Without employees to follow your vision, live your values and behave in a way that drives these two things forward, your company culture would not exist at all. The type of people you hire can impact on your company culture in both a positive and negative way, which is why it's so important to consider cultural fit at the point of recruitment. If for example you have a strong social culture at your company and work in a fast-paced and fun open office environment, hiring lots of introverted employees who prefer to work alone in a quiet office and swerve all office social events might have an impact on your overall culture. You may also find that these individuals are less likely to stay with your organisation long-term because they don't necessarily "fit" with your culture.
Your environment
Working environment can have a huge impact upon your culture, everything from where your office is based, what the layout is like, interior design choices and on site amenities will shape this. You might have a bustling City Centre office or choose a quiet rural location with countryside views. Your office might be open plan with loud music playing and lots of employee interaction, or instead your people might work alone in quiet corners of the office and rarely engage with their colleagues. You might have sexy Google-esque office design with great amenities and a break-out room to hang out with your colleagues, or you might opt for professional interior design to fit with your wider corporate image. Small environmental changes can have a big impact upon your culture, which is important to consider if you are looking to move to a new location or expand into another City and want to replicate your current winning culture!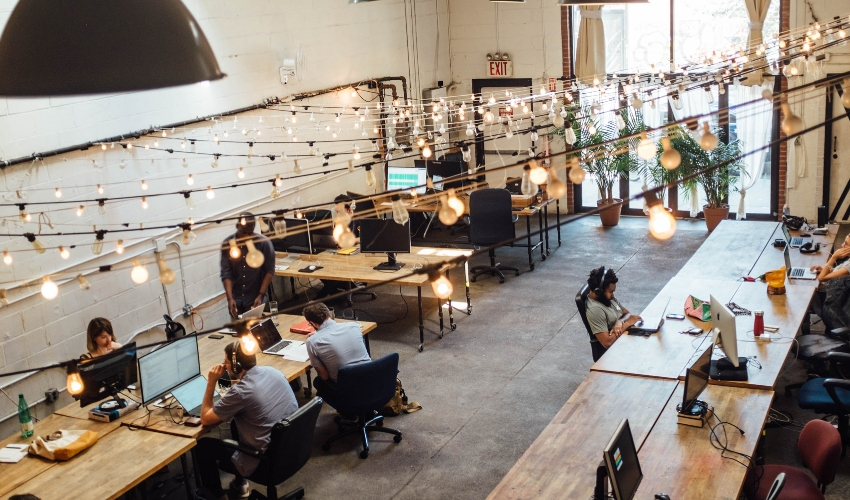 So these are a few things that contribute to your company culture, but how can you take this information and use it to your advantage to attract and retain great people? Here are a few things to consider:
Company culture for retaining great people
While your company culture exists invisibly as a result of the factors stated earlier, you should always be reviewing these to ensure your people perceive your culture in the same way you do as an organisation leader. Ask yourself questions in line with your key company culture principles:
Do all employees understand and align with our company vision?
Do we genuinely live our values and are our leaders demonstrating this on a daily basis?
Are our employees demonstrating behaviours in line with our purpose and values?
Does our environment encourage the best from our company culture?
This should give you a good sense of where you are up to, but it's important that you also collect unbiased feedback from your employees too through an engagement survey or other feedback method. Employee feedback is invaluable for any retention strategy, and if you uncover trends around culture that need attention it gives you a chance to do something about it before your employees decide to leave.
Company culture for candidate attraction
When it comes to attracting candidates, we want to make sure we are attracting individuals that will resonate with your company culture (and therefore be more likely to stay with you for longer) so it is important to consider this in all of your recruitment activities. Your job adverts should include an insight into your culture, your social channels should act as a digital shop window for your environment and people and most importantly you should be factoring this into every candidate qualification. This isn't to cause any bias in the way that you hire, but more to be transparent with candidates so they know exactly what to expect when they join you. By showcasing your culture clearly it can also help to attract more suitable candidates too.
Interested in understanding and promoting your unique company culture for candidate attraction? Get in touch with a member of our employer brand team today. You may also want to check out: "How To Use Instagram To Showcase Your Company Culture" and "7 Things To Help You Discover Your Unique Company Culture".