When looking at employer branding from a strategic point of view one of the top priorities is always discovering how we can promote our company for being a great place to work. We can create blogs, videos and social feeds that show our culture and sell our EVP, but when the message of "this is a great place to work" comes solely from the marketing department of your company, is it really trusted by potential candidates? One way to validate this claim is by gaining official recognition for your company as a top employer or best place to work, and we write this blog as Searchability (Our parent brand) has been announced as a 3-star accredited company from Best Companies, putting us in the top tier of the best places to work in the UK! It's a great accolade to have, and it got us thinking about just how important recognition like this is to validate an employer brand. We took a look at some of the most popular lists to be on, along with other ways you can get employer branding recognition and build candidate trust too.
The Best UK Lists to be on for your Employer Branding Goals
Best Companies
Best Companies is designed to celebrate and showcase the very best in workplace engagement and measures your company's employee engagement levels through a comprehensive survey (the bHeard survey) along with detailed company submissions to understand more about your culture, values and purpose. Depending on how well you score on the Best Companies list you may be able to secure one of four accolades including: Ones to watch, 1-star accredited companies, 2-star accredited companies with the top tier of 3-star accredited companies. Each year the highest-scoring organisations also have the option of appearing on the prestigious Best Companies to Work For lists published by The Sunday Times, which is a widely recognised list in the UK. There is a category aimed at smaller companies too, so if you are an organisation of 51 or above you will be eligible to enter, whereas a lot of lists like this do not factor in companies less than 1,000 employees. Visit their website here to learn more.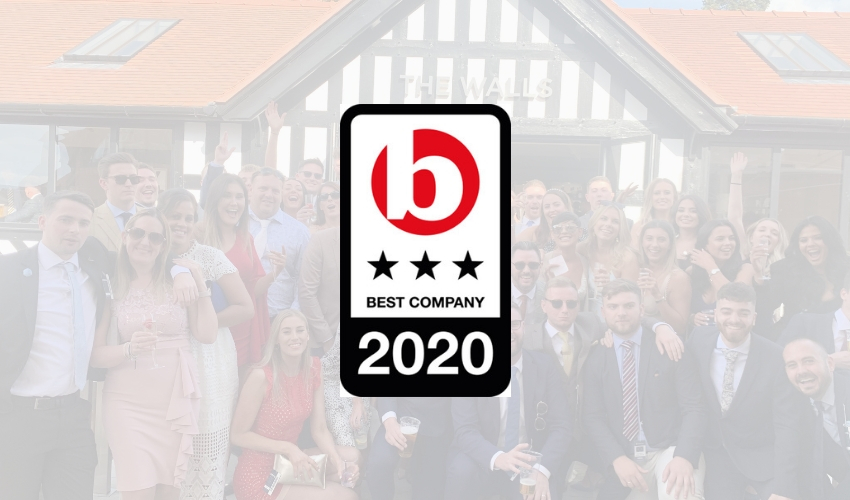 Glassdoor Best Places to Work
Glassdoor is a website that allows current and former employees to anonymously review companies, designed to allow better transparency around whether or not a company is a "great place to work" for potential candidates. Whether you actively manage your Glassdoor profile or not chances are your company is on there with candidate reviews, and naturally the companies with the highest ratings will reap the rewards when attracting talent. To qualify for the Glassdoor Best Places to Work you don't need to nominate your company or pay any entry fees, but instead encourage your employees to share a review on Glassdoor! There will be a list of the 50 Best Places to Work in the UK (to qualify companies will need to have at least 30 ratings across the eight workplace attributes from UK-based employees and at least 1,000 employees at the end of the eligibility time frame. For all categories, an employer must also have at least a 3.5 overall company rating, and workplace factor ratings (career opportunities, compensation and benefits, culture and values, senior management, work-life balance) of at least 2.5 during the eligibility period. Click here to learn more.
LinkedIn Top Companies
With 660 Million users globally, LinkedIn is one of the biggest platforms that companies are using to showcase their employer brand as well as attract and engage prospective talent. Every year LinkedIn analyses billions of actions taken by LinkedIn members around the world to uncover the companies that are attracting the most attention from candidates and retaining the most people too. This data-driven approach allows LinkedIn to form a credible list of "Top Companies Where the UK Wants to Work", so if you can get your company listed on here then it will drastically reinforce your employer branding claims. Due to the nature of how the list is calculated it is usually the larger organisations that come up top such as Amazon, JPMorgan Chase & Co and Sainsbury's, and to be eligible you will need at least 500 employees or more. Click here to learn more.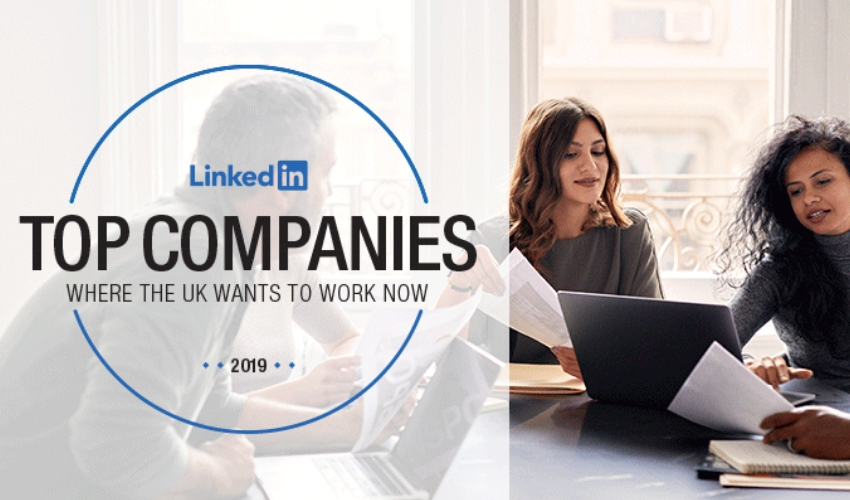 Above image from LinkedIn
Indeed Top Rated Workplaces
Indeed is the #1 job site in the world, with over 250 million unique visitors each month. The site encourages candidates and employees to leave reviews and insights for companies, and this data allows Indeed to create lists for "Top-Rated UK Workplaces" with niche industry categories available for Technology and Retail focused companies. Indeed uses a proprietary algorithm to rank companies using various factors (e.g. average rating, number of reviews, history of job openings), but mostly companies with a large number of high ratings will place higher in the rankings. Currently Apple are topping the Technology focused list and our client Wren Kitchens is topping the Retail category! You can learn more about eligibility to enter here.
Employer Branding Recognition for Smaller Organisations
One thing that is clear is that it's often the bigger companies with enormous work forces and copious budgets for boosting engagement that are getting the industry recognition, so for the smaller companies amongst us that might go unnoticed there are still plenty of ways to gain recognition for your employer branding efforts. Here are a few suggestions to get you off the ground:
Employer branding hack: Don't neglect your reviews
Whilst review based lists on platforms like Glassdoor and Indeed might be aimed at the larger companies amongst us, you absolutely should still be concentrating on your online reviews for employer branding recognition. The reason why? Employee and candidate reviews give transparency around who you are as an employer, so even if you only get a handful of reviews in comparison to a bigger company you can still use these to back-up any employer branding claims you make! Glassdoor is the most obvious platform to look at (check out our blog to "Improve Your Glassdoor Rating For Good"), but with Indeed being a platform that gathers so much traffic you should also be thinking about this too.
Employer branding hack: Post regular updates
Banging the drum regularly for your employer brand will increase brand awareness for your company, so if you aren't so well known this is something you should be doing every day. Ideally the content you share should give an authentic insight into who you are, your culture, your purpose and most importantly your people. Just as we mentioned that industry recognition should back up your employer branding claims, employee led content can do the same when you are building brand awareness. Make sure you feature employees across all demographics of your workforce to help to reinforce your employer brand across the board.
Employer branding hack: Activate employee advocacy
Just as we mentioned you should feature your people in your employer brand content to show authenticity in your messages, you should also aim to activate employee advocacy to build trust in your employer brand. If your people are genuinely sharing and engaging with branded content and posting positive experiences of working for you with their network, then it will strengthen all underlying employer brand messages as a result. Click here to read our interview with Sky who are doing an amazing job on their employee advocacy efforts.
Delivering a great employee experience should always be a top priority for your employer branding strategy, because genuine buy-in for your people will always reinforce your underlying messages. If you'd like some support or advice on taking your employer brand to the next stage then please get in touch here.