Many companies use a combination of recruitment agencies, careers sites and job board advertising in a bid to attract candidates. While all of these can be an effective way to fill your vacancies, there may be something you are overlooking when it comes to Employee Recruitment: the employees who work for you already! Every single employee you employ at your organisation has the ability to help find your next employee, and they certainly do not need to be a recruiter / HR expert to do it!
Employee Advocacy to help with Employee Recruitment
One area that you should consider looking at in order to get your staff involved in employee recruitment is employee advocacy. Employee advocacy is the act of your employees promoting your organisation through their personal social media accounts. There are loads of great benefits of employee advocacy.
Statistic #1: A person has an average of 338 Facebook friends and an average 707 Twitter followers –
(Source – Brandwatch)
Your employees are holding the key to a potential candidate audience! Their Facebook friends / Twitter followers are not just people they know, but they may live locally, perhaps have studied the same degree, and may even be an ex work-colleague! One share from your employee has the potential of reaching all of the people within their network and more! Meaning your next recruit could well find you as a result of a simple re-tweet or Facebook post!
Statistic #2: 73% of recruiters have made successful hires through social media and 59% of recruiters think candidates found through social networks are of the "highest quality."
(Source – Jobvite)
As we mentioned above Social Media is a great way of reaching more people by tapping into your current employees' networks, but recruiters also site social media as a great source for successful and high-quality hires! Another reason you should empower your current employees to use employee advocacy to attract applications! The more shared your company is, the more chance you'll be seen by a potential great hire and be viewed as an employer of choice!
Statistic #3: 33% of buyers trust brands, whilst 90% of customers trust recommendations from people they know
(Source – Nielsen)
Encouraging your employees to be advocates of your company online can be a really effective way to gain trust of potential candidates! After all people are probably going to trust their friend saying a company is a "great place to work" a lot more than if they see the same statement on a post that was created by their marketing team!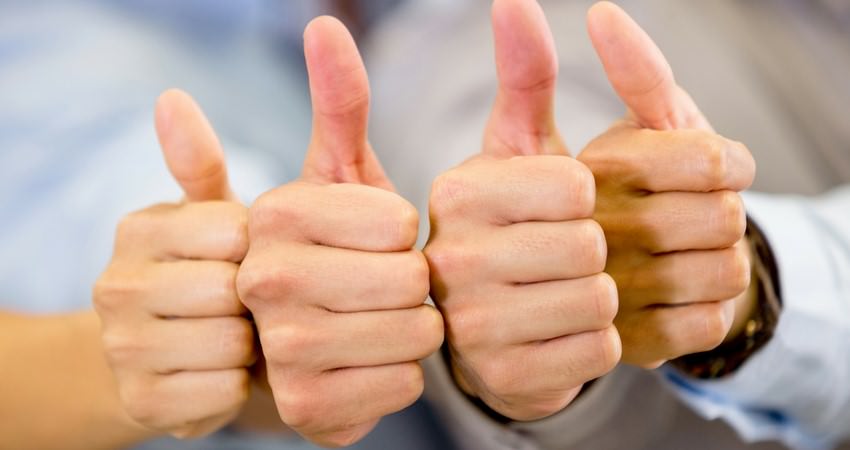 Glassdoor
Another platform you definitely need to look at (whether you like it or not!) is Glassdoor! Glassdoor is a website where employees and former employees anonymously review companies and their management, leaving feedback on everything from the salary and benefits to company culture and working environment. If you are worried about your company's Glassdoor presence then check out this blog here.
Statistic #4: The average person job searching reads six reviews posted about a company before forming their opinion on the company
(Source – Glassdoor)
It's like TripAdvisor, we all take a quick look at the hotel we are thinking of booking before we part with our cash, and that's for something that may only affect 7 days of our lives! If you have the opportunity of checking out reviews of a company who you are thinking of working at full-time for a number of years, then of course you will want to check out the reviews before you commit!​
Statistic #5: 69% of job-seekers would not accept an offer with a company holding a bad reputation
(Source – Inc)
We all know that it's the unhappy few that are more likely to take time to post reviews on sites like Glassdoor rather than your happy and content members of staff, so you need to keep an eye on how you are perceived online. A small portion of negative Glassdoor reviews can put people off applying for your vacancies / accepting a job offer, but a small portion of negative reviews amongst a huge list of positive ones is unlikely to scare candidates away! If you do have a few internal issues that are causing these negative reviews, however you need to listen to them and develop a plan to change for the better rather than simply water them down online.
Referral Schemes to help with Employee Recruitment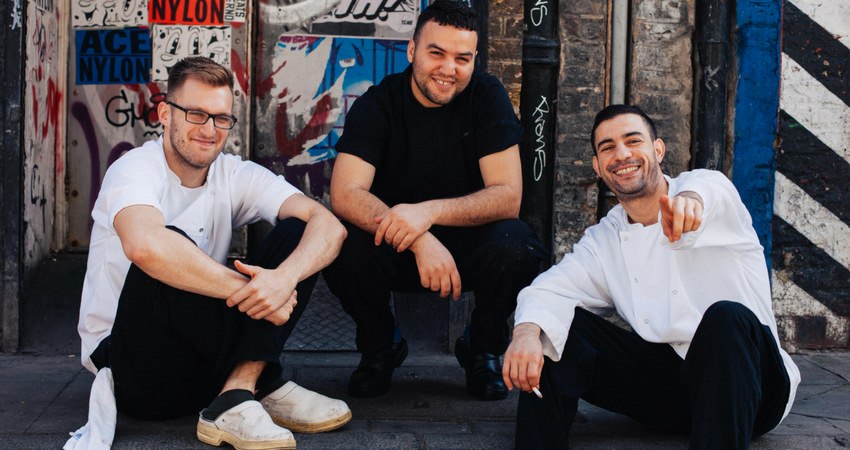 You may already have a formal referral scheme in place at your company, if so it is important to make sure that all of your employees know about it and how the referral works. If not, then these statistics might convince you to create one!
Statistic #6: According to LinkedIn, the number one way people discover a new job is through a referral
(Source – LinkedIn)
If you are struggling to recruit the right people but referral isn't one of your top sources for candidate attraction then you could be missing a trick! A great way to increase referral rates is to find a way to incentivise your employees for taking part! It could be a financial reward or even another form of recognition like an "extra day's paid annual leave". Remember that the referral could save you money on recruitment agency fees, so a small financial incentive could still work out to be a good saving for your overall recruitment budget.
​​Statistic #7: Employees hired through a referral are hired 55% faster than those who come through a career site
(Source – Social Talent)
Most instances of a company looking to recruit are as a result of someone leaving (creating a gap in the team) or due to growth (needing more people to help in specific areas of the business). In both cases companies are likely to want to hire the right person as soon as possible, lightening the burden on other employees from gaps in the team / overbearing workloads. Referrals are noted as having a faster time to hire than a standard careers site, so if you aren't using referrals as a method of hiring then it's time to start!
So there you have it, 7 key statistics that show exactly why you should be engaging your employees to take part in your Employee Recruitment strategy! By introducing employee advocacy programmes, investing into your Glassdoor presence and adopting a structured referral program you can increase your chances of securing a great hire enormously!
If you are interested in finding out more about how our Employer Branding experts at JobHoller could help with your Employee Recruitment plans then get in touch via [email protected] / 01244 567 967 today.
Select Content Template