Whether you are a two person start up or a huge corporate business with thousands of employees, there undoubtedly will come a time when you have a need for employee recruitment. With each new hire often comes an attached and hefty cost, but on occasion companies can strike gold and attract the perfect candidate and take them on completely free!A direct hire is often the result of a long-term investment into your employer brand, as this is a proven way to increase brand awareness, boost the number of applications you receive and dramatically reduce your cost per hire, but if you are interested in getting your next hire fee free then these 6 hacks could answer your employee recruitment prayers!
Turn your employees into your best advocates!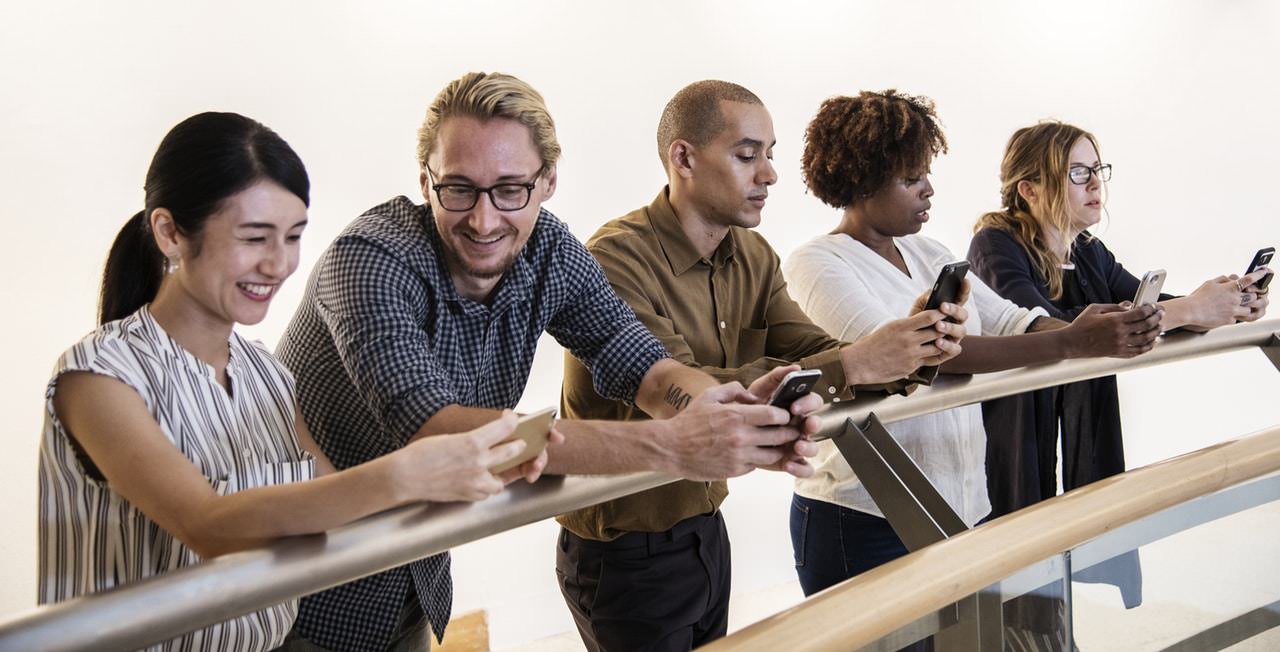 Employee advocacy refers to your current employees positively promoting your company to their own networks (usually via social media). It could be a simple retweet or share of a post from your company, or an autonomous post that showcases exactly why they love working for you! Each single share gets your company's content / brand seen by more and more people, and with Facebook's recent algorithm changes this is the only way (without paying to sponsor your posts) to guarantee more people will see the content you're sharing. On average each person is said to have 400 network connections (across Facebook / Instagram / LinkedIn / Twitter etc.) so a single share or post endorsing your company as a great place to work has the chance to reach an extra 400 people at no cost to you whatsoever. Social algorithms limit this to an extent, but the more employee advocates you have the bigger your potential reach will be. Social network connections are often people who live locally to your employees, potentially people who will have studied alongside them at University and may even be their ex work colleagues with the same skill set and experience. Basically, your employees' networks are an untapped pot of gold full of potentially perfect candidates for your organisation, so empowering employees to become advocates may well help you secure your next hire!
Top tips for encouraging employee advocacy:
Provide structure:Failing to provide a structured employee advocacy programme can result in one of two things: employees not bothering (or knowing how to) share your content, or employees representing your company incorrectly! First thing you'll want to do is provide employees with a social media policy so they understand what they can and cannot share on social media, and then create advocacy campaigns that explain what employees can do to get involved. You may have a unique hashtag that you would like employees to use whenever they share content or perhaps you have a specific post that you want employees to share, but having the structure will make it easier for employees to get involved and will avoid any posting mishaps!
Encourage and gamify:So you've got your social media policy and advocacy guide in place, and you've shared it with all of the employees in your company. But without any real motivation for your employees to take part, how many do you think will get involved? If there is a potential reward or incentive available for sharing content then you're likely to find a lot more employees taking part. This doesn't have to cost you a thing either! Many companies have rewards they can offer at their disposal such as a free parking space for one month, a free duvet day, use of corporate season tickets etc. Chances are your company will have something that you can offer as a reward for the person who shares the most content!
Keep it authentic:It's great to have a structured plan to encourage your employees to share across social media, but what is even more authentic is seeing employees share their own stories, totally separate from the posts your marketing team are putting out. It might be a snap from an event you're attending, a boomerang from afternoon drinks with the team or a celebration of a mini win during their day! Your people make up your employer brand and the more they share the more people will see you as a top employer!

Build your social media following!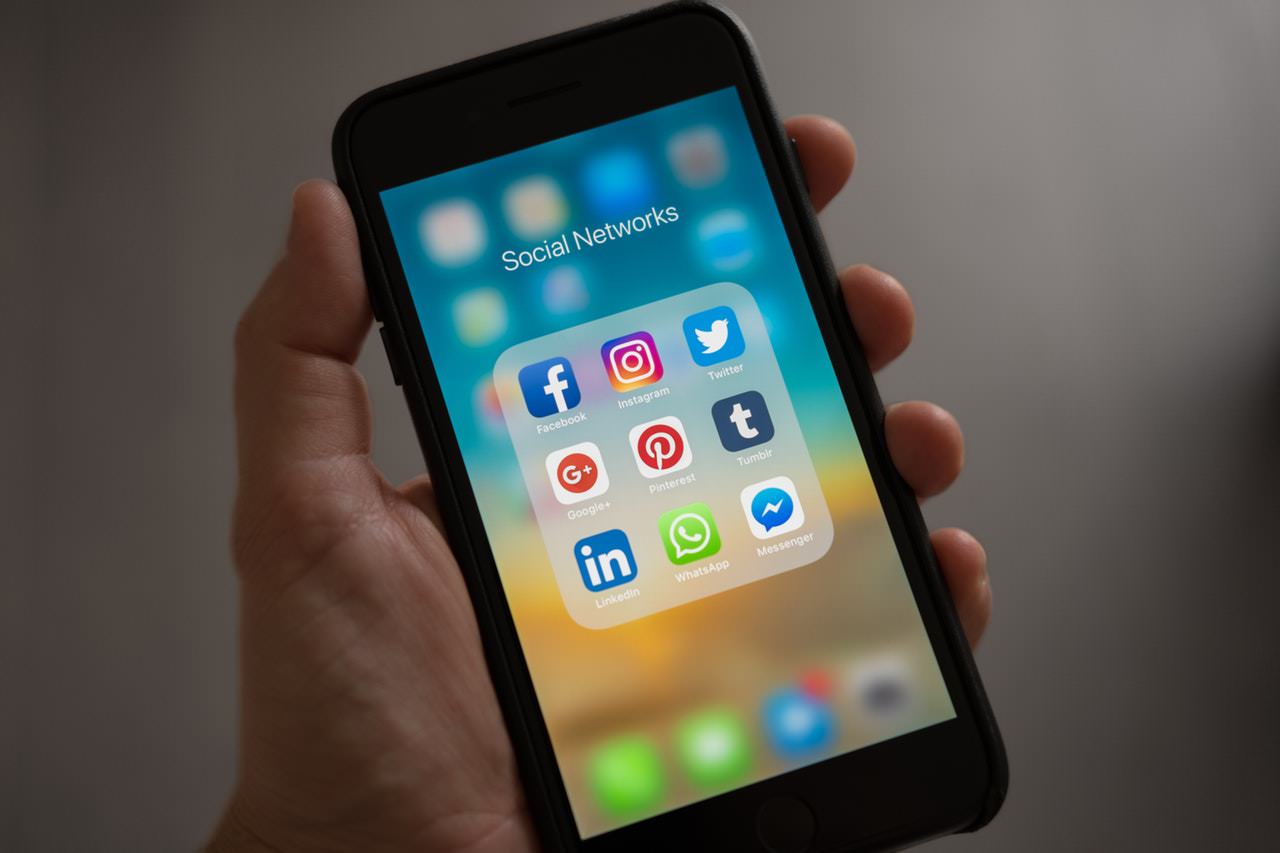 Whilst certain algorithms may limit your visibility across social media, there is no denying that there are still lots of employee recruitment benefits from using platforms such as Facebook and Twitter to attract candidates. Where you are likely to find employee recruitment wins on here (without getting out your credit card) is through your social media following. Unfortunately, this is not a quick process (unless you want to pay to sponsor your profile to attract new followers), but a long-term investment into growing your following organically can pay off down the line for when you do decide to take on that new hire. Think of your social media following as like a big talent pool: if you can collect followers from people who may interested in working for you in the future you'll be able to organically share content such as job vacancies / blogs that will reach the right people without having to pay a penny!
Top tips for organically growing your social media following:
Separate your consumer and employer brand presenceDepending on your company you may find that your consumer audience is very different to the type of candidate you want to attract, so creating a standalone careers presence on social media is a great way to be able to promote your opportunities to a more targeted audience.
Make it simple and obvious for people to follow youIf you want people to follow you but don't have the budget to promote your page then you need to exploit every possible avenue to build your following. Two places you can do this is through your website (making sure your links are visible from every single page) and on your company email signatures (again with a link through to each individual platform).
Get followingTwitter is a brilliant platform to grow your following organically as you have the ability to follow and engage with people, encouraging them to follow you back! You can use tools such as Followerwonk and Twiangulate to find people in the right location and industry, drop them a follow, engage with their posts and you'll potentially gain a follow back!
Invite candidates to follow youEvery time you engage with potential candidates use it as an opportunity to invite them to follow your careers social pages. It may be as part of your auto-response to job applications, or mentioned over the phone when speaking to candidates about your vacancies. Not every candidate will become an employee at that first touchpoint, so if you can encourage people to follow you at the early stage of the process then you'll open up future opportunities for fee free employee recruitment.
Google for jobs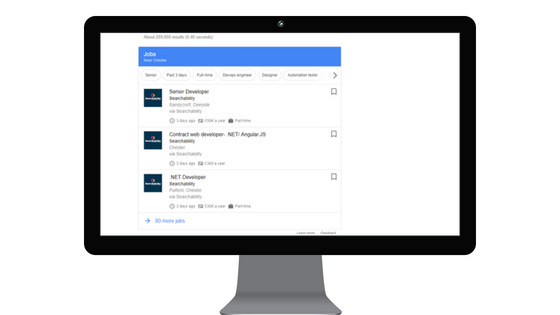 Google has long been our nation's go to platform to search for anything, so much so that it is now a verb in the Oxford English dictionary! Candidates who are interested in finding a new role will often start their search with Google, eventually navigating through various job boards and careers pages before finding a role to apply for. Earlier this year however Google launched Google Jobs, which pulls through job vacancies from specific searches and displays them right at the top of page one! To appear in the listings, you don't have to pay a penny to Google (although if the trends in PPC and AdWords are anything to go by I suspect this may change after a couple of years) but right now you have a fantastic employee recruitment opportunity to get your job vacancies seen on page one of Google completely free.
Top tips for getting your jobs seen via Google jobs:​
Update your websiteTo allow Google to scrape job postings from your website you will need to use job posting structured data and edit the HTML of the job postings. To find out what you need to do and to learn all the do's and don'ts of posting for Google jobs check out this link.

Bring your careers site to life!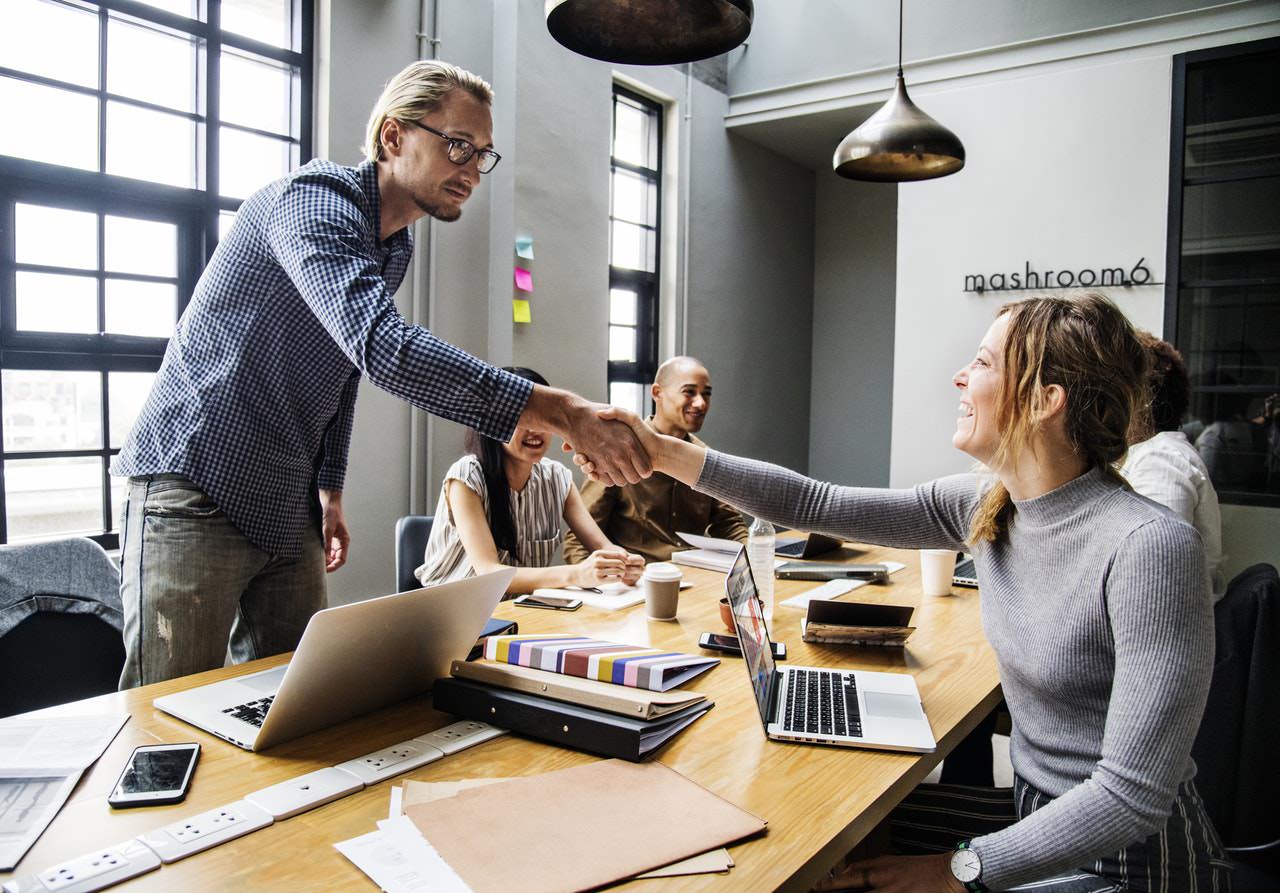 Almost every company will have some sort of careers focused section on their website, but what is so ridiculous is that so many companies neglect this part of their website! We see careers pages that are buried away and too hard for candidates to navigate to, sites that aren't compatible with mobile, sites where live jobs aren't even listed and frankly sites so dull that they would struggle to inspire anyone to hit the apply button! If a candidate lands on your careers site you want to be doing everything in your power to get them excited about working for you and encourage them to submit their CV, and with a few tweaks to your site you'll improve your chances for fee free employee recruitment straight from your careers page!
Top tips for a better careers site experience for your candidates:
Look at the UX / UIIf your careers page is a nightmare to navigate round, or even worse candidates are unable to find it beneath the other content on your site then you are potentially throwing away a great opportunity for direct employee recruitment! Put yourself in the candidate's shoes, the experience of visiting your careers site should be simple, informative and make them want to apply for your vacancy. The majority of candidates will search and apply through mobile, so if your site isn't mobile friendly then you risk missing out on some potentially great people!
Showcase your employer brandOnce the UX / UI of your careers site is sorted you'll want to think about the content you are putting on here. Use this as a platform to bring your employer brand to life and show candidates everything that makes you unique (and a great place to work)! Candidates react well to visuals, so plenty of images and videos will work well on here. You might be giving a 360 degree tour of your offices, giving candidates a glimpse into an "employee appreciation day" or even showing the results of your last charity outreach programme! All of these little things paint a picture of your employer brand in the eye of the candidate and make a real difference to whether they decide to apply or not.
Use employee stories and testimonialsBacking up your employer brand content with employee stories and testimonials will reinforce the authenticity of what you are saying and build trust in your brand. Try and get a mix of people for this, considering different departments and different levels of skill. You want these people to be relatable for the mix of candidates who will visit the site without flooding the page with too much content.
Keep it up to dateUnlike most of your website pages which can be left untouched for months on end, the careers site should be treated as a dynamic platform that flexes and changes with your hiring needs. As a minimum your job vacancies need to be up to date so get any expired roles off and make sure your live roles are listed clearly.
Shout about the perksInterested candidates are likely to read your job descriptions in full and take the time to research your company culture. For the candidates that aren't sold on applying for you just yet you're going to need to give them quick information that gives them a reason to be interested, and one way to do this is by highlighting your perks. Concise text and simple visuals can bring your employee perks to life, and the more you have the better your proposition will appear!

Get connected on LinkedIn!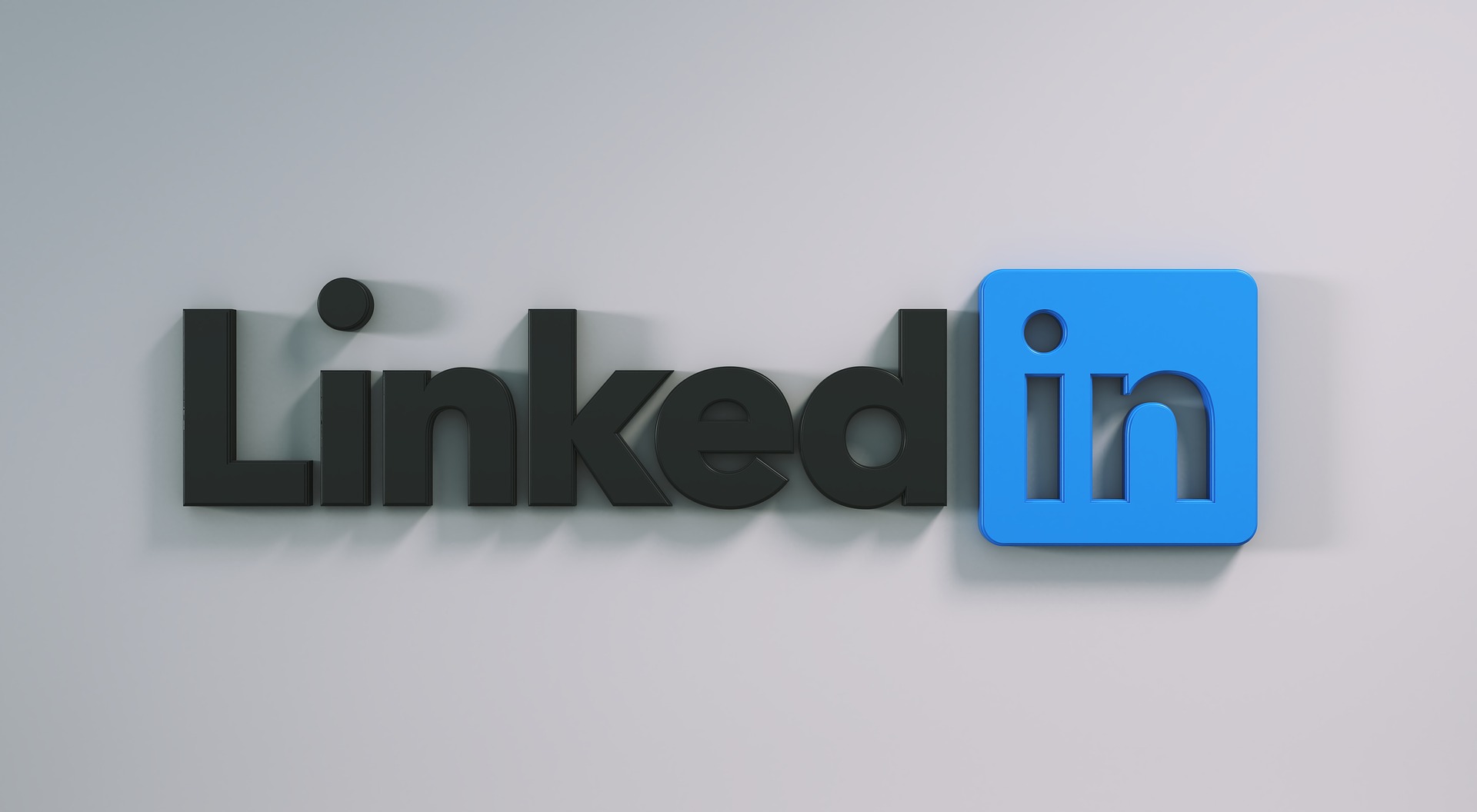 Every company can get free access to LinkedIn to populate their company page with information and for their employees to create individual profiles for themselves. LinkedIn is designed to help individuals expand their professional networks, and while there are lots of great benefits from using professional versions of the platform such as LinkedIn Recruiter and LinkedIn jobs (at an additional cost) companies can still reap the benefits of LinkedIn for employee recruitment, without having to get out their wallet! To make the most of the platform for free you're going to need to get your employees on board, and encourage them to invest time into building their LinkedIn networks with people that could be potentially suitable candidates for your organisation, and also encourage them to share and engage with the content that you share to your company page.
Top tips for using free LinkedIn to secure a new hire:
Claim and populate your business pageIn order to get your LinkedIn business page up and running you'll first need to create a free LinkedIn profile (with your real first and last name) which you can do here. Once you have your profile set up you can create your company page with name, unique url, company information and logo – read the step by step guide of how to get started here. Remember the information you put on your page should sell your company to both clients or customers and potential candidates, so make sure the information is tailored to attract both parties!
Update this regularly with more than just jobsIdeally you want to be sharing something from your company page every weekday to help promote your company for employee recruitment. Try and include posts that showcase your culture and working environment (such as details of employee achievements and team celebrations) as well as posts for your actual vacancies. Try and share links that drive traffic back to your own careers site / blogs to encourage candidates to investigate your company further or hit that apply button. Always include media, if you can use video even better as statistics show that 55% of global consumers stop to watch video content rather than skim through it so you are more likely to get engagement for your message this way. Always consider that users may be viewing your videos without sound, so supporting video with text overlay will improve your results.
Ensure every employee has a LinkedIn profileIf you can get your employees on board with your LinkedIn recruitment plan then you will open up a lot more opportunities for finding and attracting candidates. If your employees aren't on LinkedIn they can claim a free profile, and for the ones who are on LinkedIn already you'll want to check the information on their profile and make sure it links back to your company page (and represents your company how you want it to). Ideally set some guidelines for employees to use around headlines, page header image and company information so you can ensure the message is consistent across the whole company. If you are currently recruiting, consider asking employees to update their headline to include "HIRING NOW!" as an extra way to hook in potential candidates.
Always be connectingConnecting with candidates shouldn't be restricted to the times you have an open vacancy to fill, in fact the most successful LinkedIn recruiters connect with people months before they place people into a role! Instead look at your organisation, think about the type of people you may need to hire over the next 12 months. Location is important, current job titles, current employers – all of this information is simple to discover from a LinkedIn profile, so if you or your employees find someone who may fit the perfect candidate persona for your organisation you should be hitting the connect button immediately.
Intelligent and personalised messagesWhen the time comes that you have a role you need to fill you will want to start reaching out to potential connections about the opportunity to see if they are interested. Ideally you will filter your connections and find a few people that fit the bill (this will only work if you paid attention to the point above), or you may be pulling up a new search and sending a personalised note on your connection request. Without a paid Recruiter licence this process is a lot slower and requires more manual intervention, but the good news with this is it gives you an opportunity to tailor your message and make it personal! Take a second to look into their profile and reference what you find in your message. By including things like "I can see you're currently managing the social strategy at ABC Limited" or "Congratulations on picking up a Drum Award last month!" it'll show that you've taken the time to look at their experience and they are more likely to engage with your message.
Amplify your company page contentSo, your employees are on LinkedIn, they are growing their connections and they know how to message people to get the best results when you get those live roles on. One thing they can also do to help drive awareness of your company (and increase the followers of your page) is to start sharing and engaging with the content you share to your page. Whoever is managing your page should be posting something on here each weekday, so when they do simply email a link to all employees and ask for a like / share / comment to help amplify the reach of each post. The more people who see your content, the more potential candidates you can reach and the more chance you'll have of getting a direct application resulting in fee free employee recruitment.


Get networking in real life!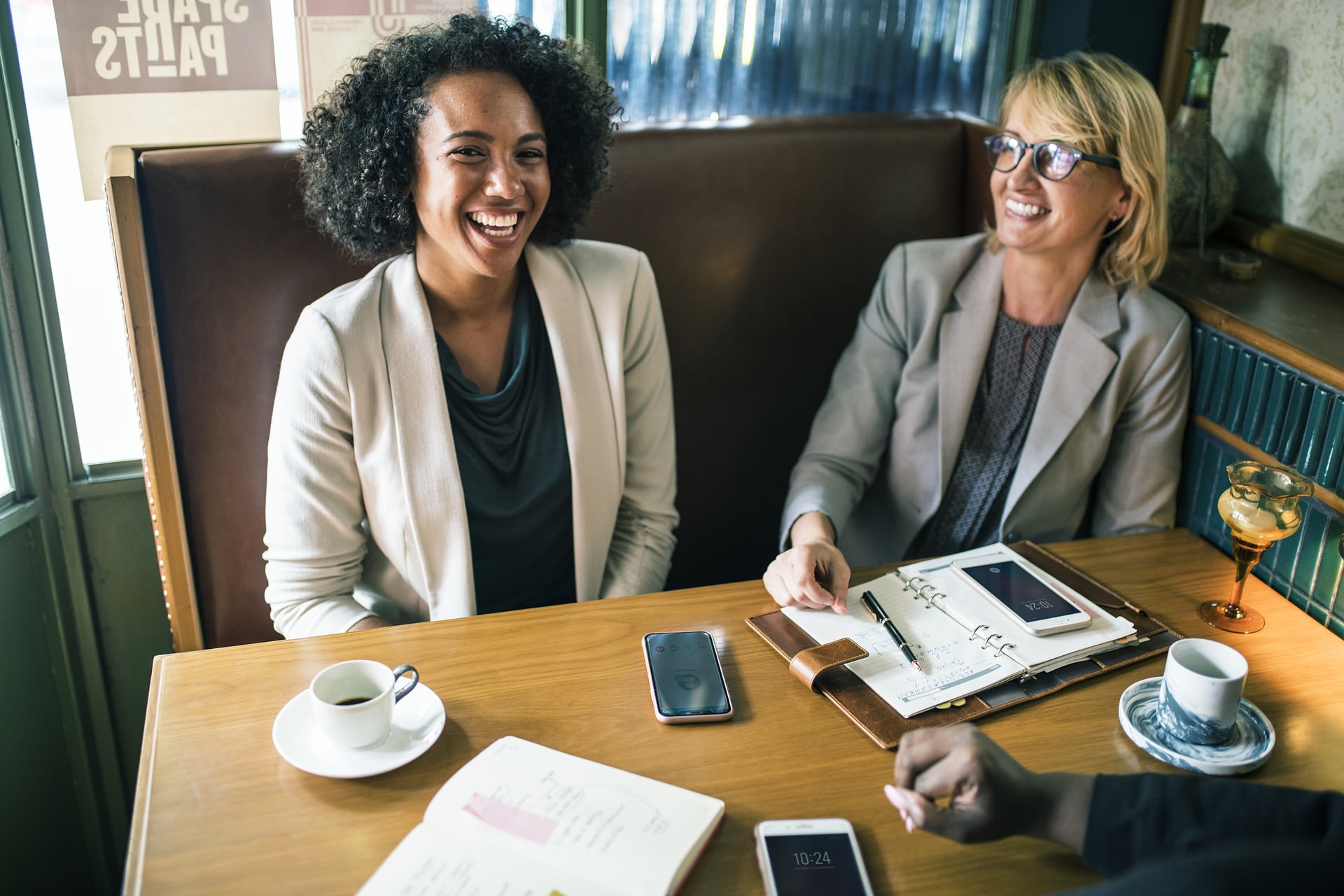 Growing your LinkedIn connections is a brilliant way to reach thousands of potential candidates from the comfort of your desk, but what you mustn't forget is the value of the face to face interaction for attracting potential candidates. Even in the digital age, networking events and conferences are a great way to connect with people within your industry who are local to you, and they can actually be extremely effective for hard to find candidates (such as technical professionals who are hard to find and in high demand). Face-to-face networking can eat into your time pretty quickly though so make sure you stick to our top tips to make the most of each opportunity for employee recruitment.
Top tips for employee recruitment via networking
Attend relevant eventsThere is no point attending events where the content / attendees are irrelevant for your industry so make sure you do your research before you sign up. Recruiting software developers? Check out the latest tech meet ups in your city! Need an experienced marketer? Find your nearest BIMA meet up! The more targeted you are with the events you attend the more likely you are to connect with the right type of candidate.
Send the right people (and play it cool)Send relevant employees who have an outgoing and approachable personality, but remember conversations should be centred primarily on industry specific information – don't jump straight to trying to recruit them! These events can sometimes be flooded with recruiters, so why not be a little different and send employees within relevant departments instead! For example if you are looking to hire PHP Developers and notice that there is a tech meet up in your City, you'll probably get more success from sending a Senior PHP developer as opposed to your internal recruiter because they'll be able to discuss the ins and outs of the industry easily, and it will potentially be less aggressive than sending in your best recruiter!
Mingle and enjoyRemember you probably won't find a great candidate at every event you attend, and the ones that do are unlikely to convert into an immediate hire either. Whatever event you are at try and mingle as much as you can, and enjoy yourself too! These events are usually great opportunities to share and discuss ideas with likeminded individuals so you don't want to miss out on useful information because you were swarming the room trying to poach candidates! Plus a lot of these events have free food and drink so you might as well enjoy that!
Exchange contact informationDon't forget your business cards, or even better try to exchange phone numbers or connect with people on LinkedIn while you're there who could be interested in a role with your organisation, because we are all guilty of binning or losing business cards after an event!
Follow upIf you connect with someone at an event who you could potentially see working for your organisation in the future, then follow up and keep in touch. Depending on the conversations you had you should know how to play the follow up – you might want to play it cool or you might be able to go straight into discussing opportunities at your company!

So there you have it! 6 hacks that could help boost employee recruitment and let you secure your next hire completely free! For the best success with attracting direct hires with no cost we recommend investing time into a long term employer brand and recruitment strategy for your organisation. Growing awareness over a long period of time will help get your company seen by potential candidates, and if you showcase your EVP and company culture you're more likely to secure a hire that's right for you.
If you'd like to find out more about how you could transform the way you recruit get in touch with an employer brand consultant at 01244 567 967 or email [email protected].