Right now, in the middle of a global pandemic there is a true feeling that our world could be on the cusp of significant change. The last few weeks saw a huge rise in awareness for the Black Lives Matter movement, and last month (Pride month) many organisations were also sharing their support for LGBTQ+ communities, two groups that have historically suffered when it comes to diversity and inclusion in the workplace. We took a look at a few companies who are demonstrating a strong approach to their diversity and inclusion strategies.
What is diversity and inclusion?
Diversity in the workplace refers to a company who employs a diverse team of people, that is reflective of the society in which it operates. Diversity includes a number of factors, mostly defined by those of race, gender, age, sexuality, religion, disability etc. Inclusion refers to the idea of an environment where all individuals are treated fairly, with equal access to opportunities and resources. The strongest employer brands combine a diverse workforce with an environment that truly fosters inclusivity, and this often results in other great benefits like higher company revenue, and higher levels of corporate innovation too.
How three companies are promoting diversity and inclusion through their employer brand:
We recently shared insights into brands support for the Black Lives Matter movement through our sister site Hollerings, and since then we have seen so much support for diversity and inclusion across race / sexuality / gender too. We've selected examples from three organisations who are truly investing into D&I for their company.
Diversity and Inclusion at Grant Thornton
As a business advisor that helps other companies create a diverse and inclusive workforce, it's no surprise that Grant Thornton are ranked as a top UK employer for D&I themselves by sites such as Glassdoor. The company has an ambitious goal to be the best firm at valuing diversity through inclusion by 2023, and they are showcasing ways they are doing this now on their website through unique employee storytelling. Here you'll find insights from GT employees, sharing their experiences of inclusion in the company around a number of areas of diversity, many of which are titled into a clever play on words of famous books. For example Michele Edwards shares her insights titled "The Lioness, The Witch and The Closet", speaking of how GT have always made her feel included and supported through her disability and sexuality. There are some really inspiring stories on here, and this commitment to D&I is echoed across their online presence too. A quick scroll through their Twitter feed found a wealth of posts supporting pride month, both from an employee advocate, customer and company perspective. These guys are definitely one to take note of if you are looking to improve your own D&I strategy!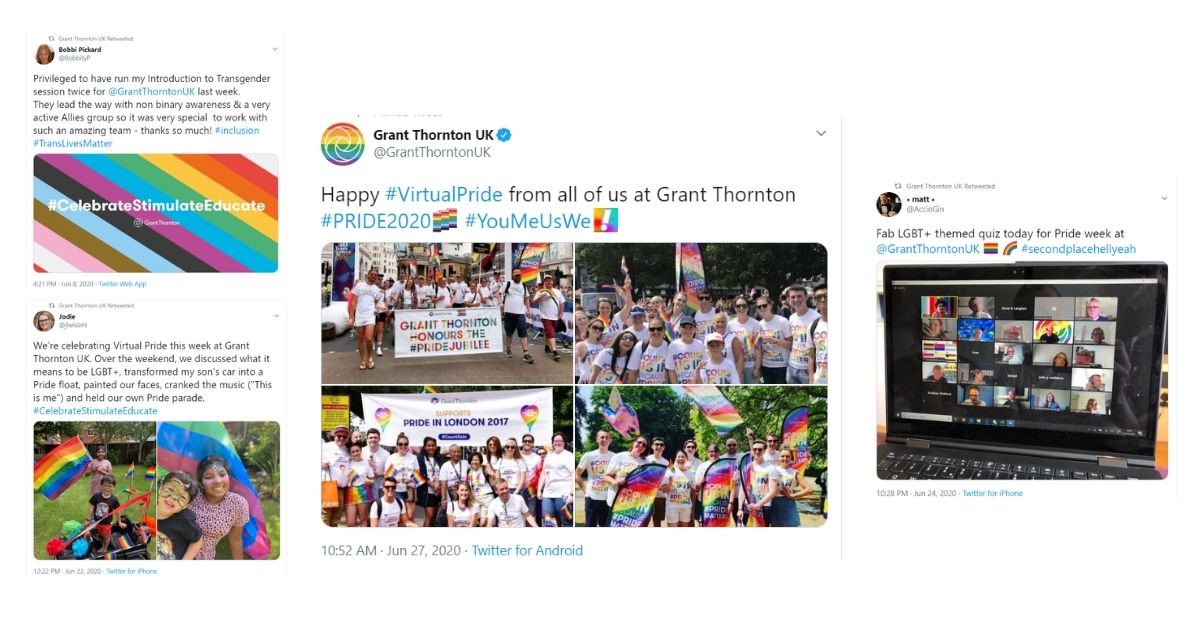 Diversity and Inclusion at Allen & Overy
As one of the world's top law firms, Allen & Overy believe that diversity creates a rich working environment that makes their work more enjoyable. Listed as one of the top ten outstanding employers in 2019's Ethnicity Awards, they want to "build a balanced workforce, where everyone feels supported" and where the "differences between (their) people create opportunities not barriers". They also want to ensure that "people from different ethnic minority backgrounds are well represented" and state that they tackle this at a local level across a network of offices.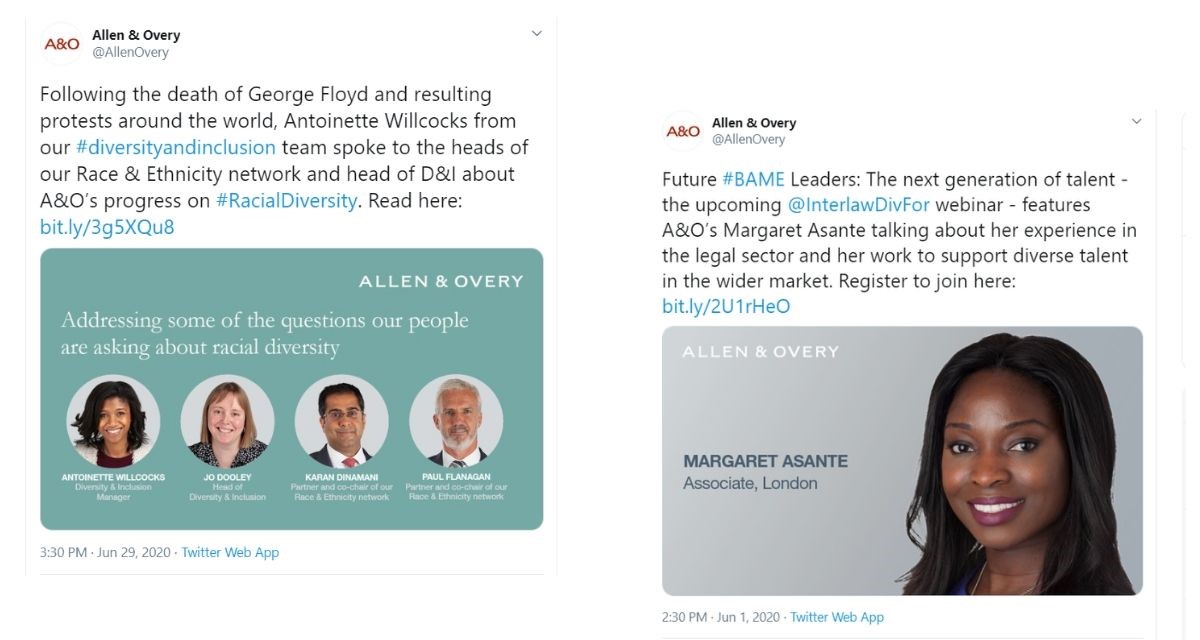 Diversity and Inclusion at 3M
Science-based technology company 3M has also been recognised as a top employer for diversity and inclusion, with current initiatives that demonstrate a commitment to D&I and a future goal to double their pipeline of diverse talent by 2025 across all countries. Their careers site gives candidates a transparent look into their current workforce and how this is weighted in terms of gender (across the globe) and racial diversity in their US sites. It also shares the views of their CEO, their commitment to supporting women and the LGBTI+ community and a number of awards to recognise 3M as a "Best Place to work for Disability Inclusion", a "100% score on the HRC's Corporate Equality Index" and more!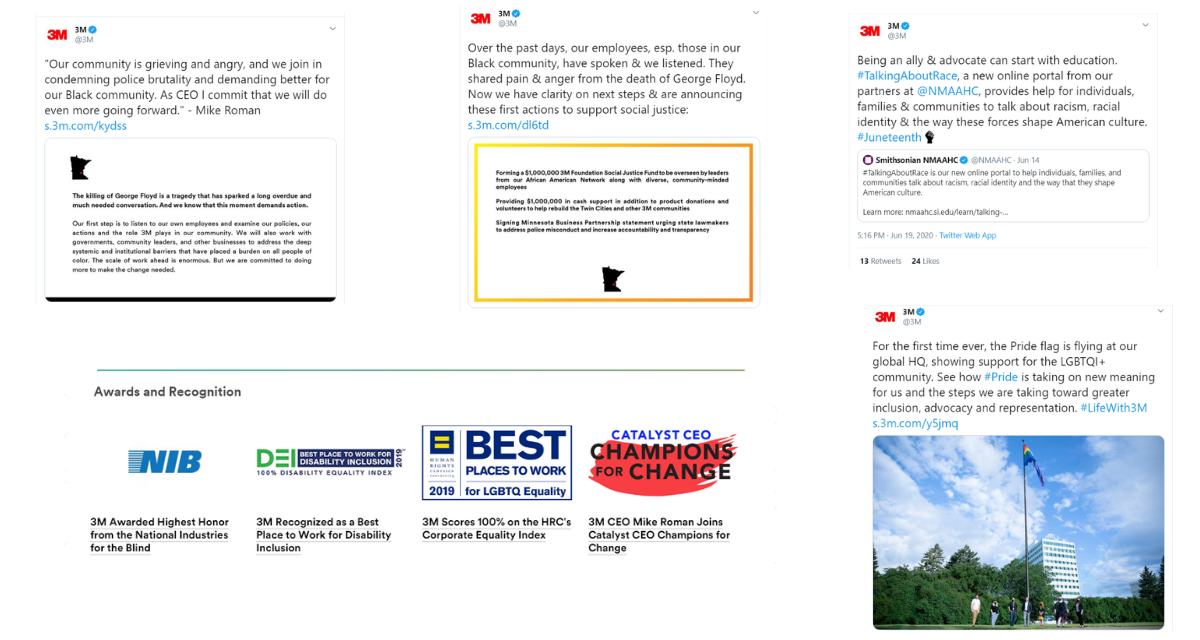 Your mission to improve diversity and inclusion within your organisation does not occur overnight. Instead you need to adopt a strategic approach, examining data from your organisation, understanding where the need for change truly lies, understanding how diversity goals align with other business objectives, creating a plan to change and of course regular evaluation and auditing of the effectiveness of this. If you would like to know more about how you can meet your D&I goals through a recruitment campaign then please get in touch today.