If writing job adverts falls onto your to do list, then this is a must read to help make the whole process a lot simpler and get results.
You only need to have a quick look through any of the major job boards to see the huge variation in the job adverts. No doubt you will see such a wide range including a full copy and paste of a job spec, or a list of 'must have's' to ones with ridiculous job titles like "Sales Guru" or "Social Media Trailblazer".
The way you write your job advert can have a huge impact on both the quantity and quality of the applications you receive, as well as the perception of your brand.
How to get the best out of your online job advert can be a minefield, but with our helpful hints, it should make the whole thing just a little bit easier, and more successful too.
Job Title
The first thing a potential candidate will see is the job title so it needs to resonate with them. More importantly it needs to be searchable. If you were looking for a sofa, you would search "sofas" or something similar in Google, you wouldn't search "comfort evangelist" and the same applies to job titles.
Whilst a creative job title may stand out to candidates if they happen to stumble across your advert, it will mean that it isn't appearing in their active searches, as most just search job title and location. Also, it may not fall into the right category for the email campaigns usually undertaken by the job boards.
If you are looking for a Technical Services Sales Manager, then call it exactly that. Don't call it Sales Manager as there will be lots of competition in job searches and for the likes of sales, people like to know what they will be selling to spark their interest. If you're not sure what your role should be called (for the purpose of advertising) then most of the job boards offer a salary checker – here's one from totaljobs, which you can use not only to benchmark your salary but to also check your job title.
Make the Preview Attractive
When posting your advert, pay attention to the preview. Most job boards will give you the option for a preview of around 20 words and according to Glassdoor, 49 seconds is the average time a candidate spends reading an advert before they decide if it's a good fit. Make those seconds count!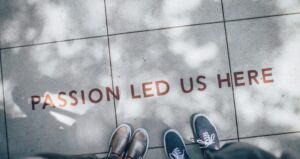 Put yourself in the ideal candidates' shoes. What is going to grab their attention and make them click through to look at your job in more detail?
Instead of a candidate seeing "the primary purpose of the sales manager is to make sales to businesses…." (yawn), make it stand out with something like "most of our sales team have been with us over 5 years and here's why…" Which would you be more likely to click on?
SEO / Keywords
Not just for websites, SEO and keywords are vital for your job advert too. It's still something that people search for and making sure you stand out above the noise for more than just the first couple of hours is key.
Again, go back into the mind of a candidate and think what they would search for. This can now include other areas on top of the job title. Think of keyword phrases that you can use like words within the job title (sales, manager, technical) location, brand terms or technology. All of these can form part of your keyword phrase strategy. Monster recommend using your keywords 10-20 times within a 200 word job description. Try it and see the difference for yourself.
Story Telling
So your advert is appearing in lots of candidate searches and your preview is attractive, making candidates click through – then what?
Remember those 49 seconds? There's still a chance to capitalise on this with your opening paragraph. Use the opportunity to tell your story and keep the candidates attention by hooking them in. If the position is due to growth or an internal promotion then shout about it! If it's to replace someone, then focus on the goals and vision of the company. Make those candidates want to be part of your plans and be on the journey with you.
Make It Personal
Remember to make it personal, use 'you' and 'your' to help the candidates picture themselves in the role. "You will be working with an inspirational team of…." Put links to content on your website, whether that be a specific employer branding section, or even just your social media feeds. Highlight what makes you different – not just from a business perspective, but more importantly as an employer. Anything that helps bring the job advert to life will help ensure that the Submit CV button is clicked by those sought after perfect candidates.
Don't forget the WIFM (what's in it for me?)
With competition high for the best candidates, think of your job advert as a bit of a sales pitch. We've already covered promoting the company and the role, but there's a lot more you can do to attract the right calibre of candidate and make them want to apply.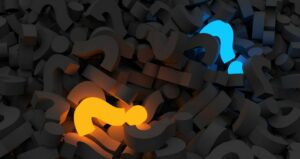 In previous blogs, we've discussed the value of employee benefits and putting brief details of your benefits in a job advert not only helps promote the position but also gives the candidate a good feel for your values and culture. A strong or unique benefits package shows that you look after your employees and appreciate the value they bring.
What opportunities can you give the successful candidate? It may be exposure to new technologies, the opportunity to learn new skills or to work in an interesting industry.
What about the future? The average time an employee stays with a company now is 1-2 years, which may come as a shock to some, but the reason shouldn't be a surprise – most leave for career progression. Think about that in your advert and paint the picture of where this position could lead, just a short sentence about future potential should suffice.
There's a lot more to successful job advertising than just posting a job spec, but hopefully you find these hints of use.
Here at JobHoller, we are experts in both recruitment and marketing and know all the skills (and even some secrets) to get those superstar candidates applying for your role and this is just the tip of the iceberg. Get in touch to find out what else we can do to make your recruitment problems a thing of the past.