Over the years more and more companies have invested into their employee benefits packages to the point that it has almost become a given that a company will have some form of quirky and fun perk listed in their armoury. Everything from gym memberships to ping pong tables in the office are no longer sweeping candidates off their feet, but some companies are breaking away from the norm and offering their employees something totally out of the ordinary to stand out and win the war for talent. We have rounded up some of the weirdest employee benefits we have come across in our time to share with you:
7 Employee Benefits that might Surprise you:
Whole body cryogenic preservation
Ever seen the film Austin Powers? Remember the part where he was cryogenically frozen for thirty years to emerge from the swinging sixties into the 1990's? Pretty far-fetched plot you might think, but not for the San Francisco start-up Numerai! According to their job descriptions they are interested in looking after their employees in both the here and now, as well as after they pass away too, citing "Whole body cryogenic preservation" as one of their employee benefits. Would this sway you into a new job role?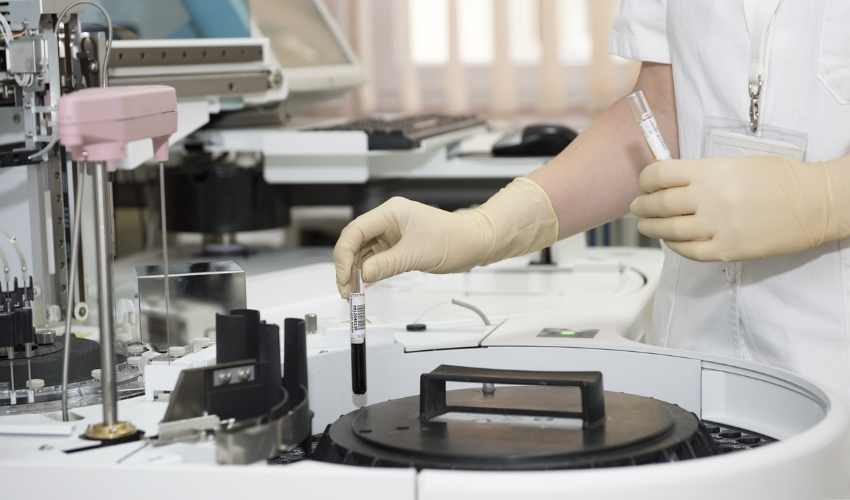 A 3D printed model of your head
We spotted this bizarre reward for employee loyalty on Twitter a couple of weeks ago. Where some companies choose to reward long service for employees with financial rewards or gifts such as designer watches, the popular drinks brand Innocent have opted for something a little different. When you have worked there for 15 years the company will 3D print a model of your head and display it on a shelf in the office. Yes you read that correctly! In the tweet they explained by saying: "Some people have said it's a creepy tradition. Others have said it doesn't make sense. In both cases they're spot on.". It's certainly thinking out of the box anyway!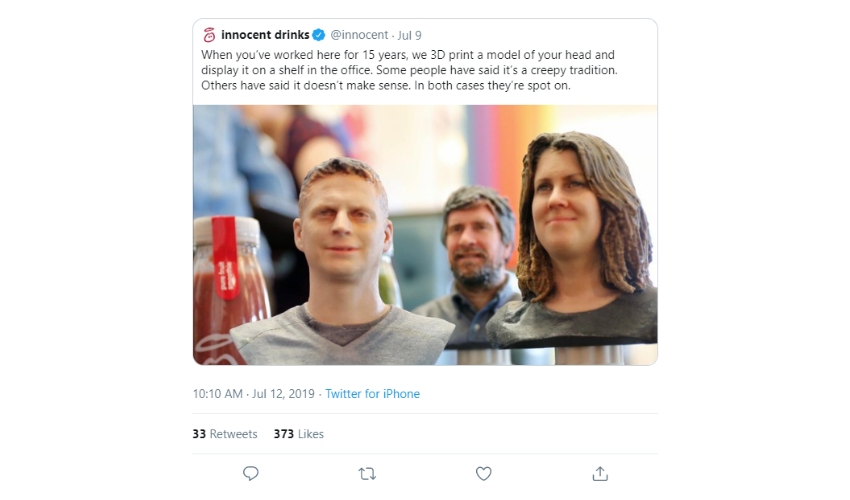 Picture via https://twitter.com/innocent
3 pints of ice cream a day
If you have a sweet tooth, then this employee benefit might sway you to apply for a new job! The well-known ice cream brand Ben & Jerry offer employees lots of exciting perks including being able to bring your dog to work, but one of the best has got to be taking home 3 pints of tasty ice cream every single day! Learn more about their awesome (and delicious) employee benefits here.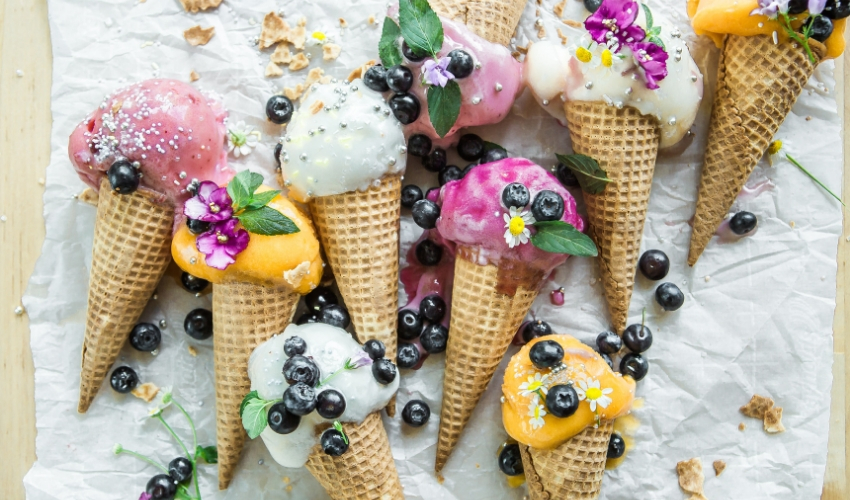 Employee benefits for new puppy parents
Bringing your dog to work is becoming a pretty common employee benefit to have, but some companies are taking it one step further and giving their employees even more support in becoming parents for their fur babies! The multinational brewery and pub chain Brewdog is one company embracing this trend offering "pawternity" leave giving employees a week of fully paid leave when they adopt a new puppy or rescue dog. The initiative was introduced to support the diverse family and lifestyle goals of their employees as well as support the company's wider employee wellbeing strategy. We think it's an employee benefit that will get a few tails wagging!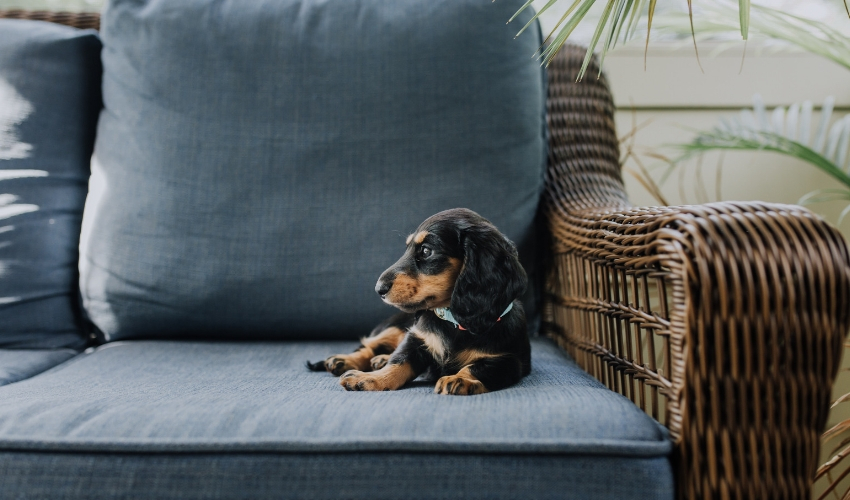 Fertility employee benefits
Companies like Spotify are helping their employees with their quest to start a family by offering some of the most comprehensive fertility employee benefits in the market. Offering US employees unlimited IVF coverage and egg freezing, this employee benefit can help make their employees' dreams of a family a reality, especially when you consider the costs attached for private medical care. It's not just Spotify who are prioritising fertility benefits like egg freezing either, in fact there are a lot of tech companies doing this right now. Check out this article from TechCrunch to learn more.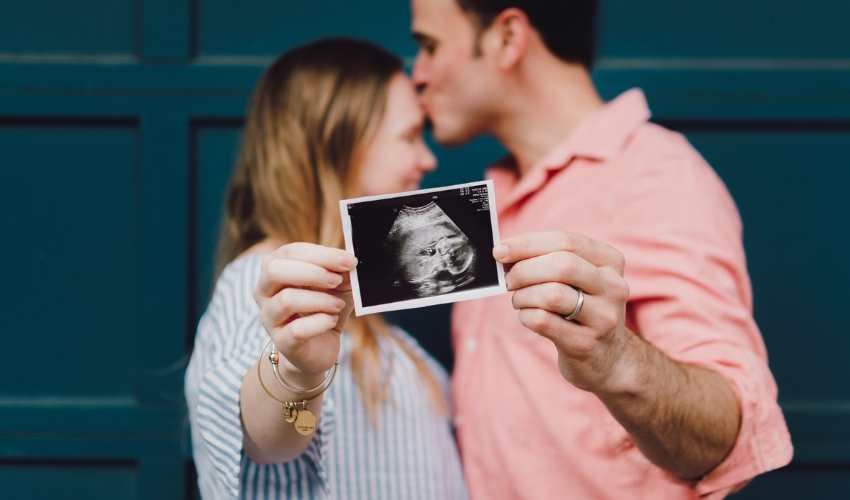 Travel stipend at Airbnb
When you work for a company like Airbnb, it's easy to start daydreaming of your next holiday or trip away, especially considering the amount of cool properties Airbnb have on their books across the globe! Luckily one of the employee benefits they offer is a travel stipend (fixed sum of money / expenses) to be able to use against an Airbnb of their choice each year! This Glassdoor report suggests that employees of Airbnb have up to $2,000 to use against a chosen Airbnb listing, meaning that dream holiday is a lot easier to achieve!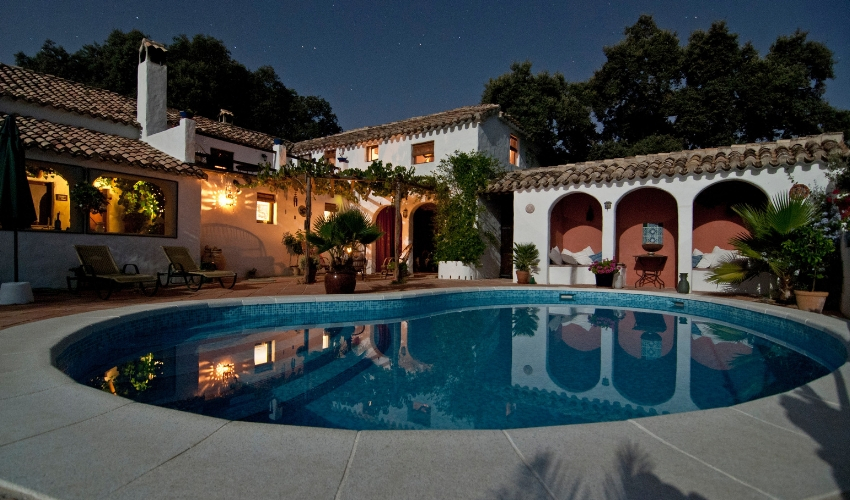 Gender reassignment surgery
Last year Goldman Sach's announced that they would be offering their UK employees free gender reassignment surgery as one of their employee benefits. The decision to add this to their benefits package was part of their goals to be more inclusive as an employer and change their reputation from an "old boys club" to a company that embraces change and diversity. With the surgery costing as much as £60,000, this is clearly a big investment for the company. Learn more here.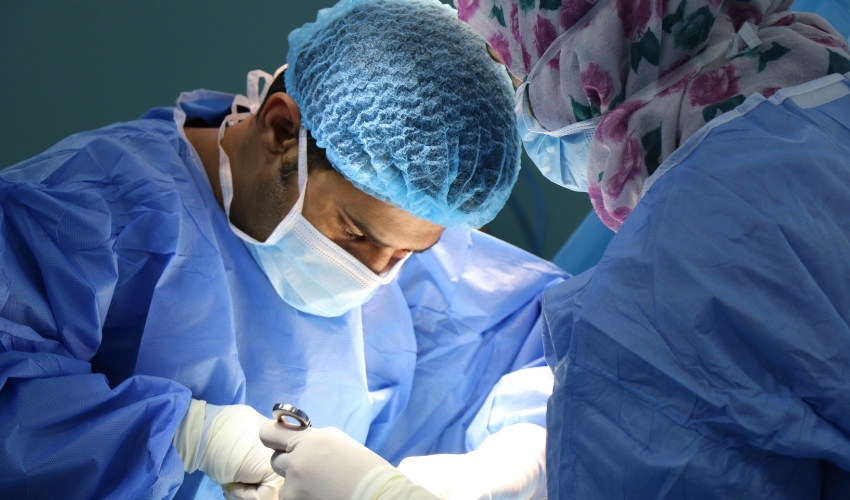 Do quirky perks stand out to you when you are looking for a new role? Tweet us your opinion at @JobHoller!