If you've ever struggled to recruit the right candidates, or lost out on top talent to your competitors, then it might be time to think outside of the box. Trying something different and creating innovative recruitment campaigns can get you noticed by potential candidates; here are 5 examples of companies who are trying something innovative to boost their recruitment efforts.
Heineken​
Heineken are often recognised for their unusual recruitment methods, such as their "Go Places" Dr. Seuss-ish video back in 2016, however our favourite campaign has to be their 2013 intern hunt "The Candidate". The campaign which scored a bronze Lion at Cannes revolved around a search for an intern in their event and sponsorship marketing team who would be following the UEFA trophy as it toured the world. Heineken received over 1,700 applications but were keen to recruit an intern with the right skills, and so created a unique interview to assess applicants personalities, confidence & resourcefulness, wit, attitude and ability to respond in "unusual" circumstances.
There's no denying that this interview was unusual, candidates were first greeted by the interviewer holding their hand from their first hello right through their walk to the interview room. Candidates then had to provide medical assistance as the interviewer appeared to black-out, and finally during a fire drill were tasked to rescue a stranded employee from the roof. All the action was caught on a hidden camera, and Heineken came clean to explain the tasks were to help them determine which candidates had the necessary skills for the role!
The winner Guy Lutching said:
"I really didn't know what was happening at the job interview. First they take my hand and I think 'Hey, that's friendly', and then the guy falls on the floor and the next thing I am outside during a fire alarm helping somebody jump off the roof. It was insane. I am glad I showed enough for Heineken to give me this job within their UEFA Champions League sponsorship; it really is my dream job."
Not only did Heineken secure a fantastic employee, but they reported an increase in 279% traffic to their HR sites as well as a 317% rise in CV's submitted after the campaign launch. As well as this incredible impact on candidate attraction, Heineken reported that 91% of their employees watched the video and found it stimulating to their job, so a successful campaign all round!
McDonalds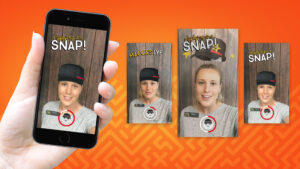 Image via https://mumbrella.com.au
McDonalds recently turned to social media app Snapchat for their latest recruitment drive dubbed "Snaplications" – cheesy but catchy no less. Snaplications first launched in Australia and was later rolled out in the USA in their bid to hire 250,000 new employees. The genius behind this was that the majority of their hires are in the 16-24 demographic, and over HALF of Snapchat users fall into this age bracket making it the perfect social media platform for them to use.The campaign basically revolved around a branded lens filter, which transformed users into a McDonalds employee with hat and badge where they then had the opportunity to submit a 10 second video to introduce themselves and showcase why they would be a good employee. The snap acts as more of a recruiting tool rather than an alternative to the application itself, so users are directed to a digital careers hub where they can complete a more conventional online application. As a lot of the roles they recruit for are seeking someone with good customer service skills and a bubbly personality, Snaplications is a great way to determine from the first recruitment step if a candidate is a good potential fit, and with its wide use by their target candidate demographic it could be a fantastic way to attract candidates who may never have applied otherwise.
KFC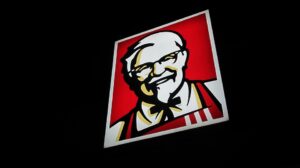 With so much advancement in technology, things like virtual reality (VR) which once seemed like a futuristic tool used exclusively by the technical community are becoming more widely used, and many believe VR could be the next big thing to hit the recruiting world. It would seem that KFC agree as they have introduced a new VR game as a training tool for their new employees using Oculus Rift headsets. The game is titled "The Hard Way: a KFC virtual reality training escape room for new employees" and you can see it in action below.
In terms of being innovative VR is definitely a great way to do that, however watching the video of the game in action you can't help but feel it's a little too far on the creepy side. Users are given instructions from a demonic sounding Colonel stating "until you learn to make my chicken right, you will not be allowed to leave". Trainees are tasked to learn the five key steps of making their signature chicken including inspecting, rinsing, breading, racking and frying during the game, and the computer game style "escape room" aspect certainly adds a bit more interest than learning the standard way in the kitchen. KFC also say that new employees are able to learn in 10 minutes through the VR simulation the equivalent of a 25 minute hands-on training regime, so this innovative approach could well save them both time and money in the future!
Apple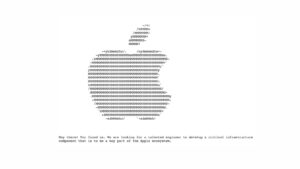 Image via 9to5mac.com
The quest for the best technical talent can sometimes be a difficult task, and for a company like Apple who are one of the most desirable companies to work for you sometimes want to go the extra step to make sure the people who apply are of a certain standard. So what does a tech giant do when they are looking for a technical engineer with the right skills? Hide the job advert within their website of course! The posting which Apple hid back in August this year said: "Hey there! You found us. We are looking for a talented engineer to develop a critical infrastructure component." Definitely different to the usual careers page listing.The stunt unfortunately backfired however as the person who found it wasn't their perfect employee, it was Zack Whittaker, journalist for US news site ZDNet. Whittaker stumbled upon the advert when he was analysing information that was sent from iPhone apps to advertisers, and after he tweeted the revelation of the hidden job it was soon removed by Apple. While this hidden code seems like an innovative way to recruit, it's not the first time a company has done this. Google have previously hidden tasks for job seekers within it's website in 2015, and when you look back even further to World War Two, codebreaking headquarters Bletchley Park even set puzzles in newspapers to attract employees with inquiring minds. While Apple's latest attempts may not have resulted in a direct hire, it certainly got them a lot of attention, which is often half of the battle when it comes to candidate attraction.
Snapchat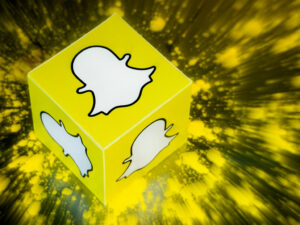 Now we looked at how McDonalds have recently used the Snapchat app for their recruiting efforts, however Snapchat were actually the first to use the app themselves to try and recruit employees for their San Francisco headquarters. There is no question that even the biggest tech companies struggle to recruit for technical talent, and with San Francisco being the home of so many high-tech corporations and tech start-ups, it's not surprising that companies look to poach staff from their competitors. And that's exactly what Snapchat did back in 2015 using their geo-filter function on the app.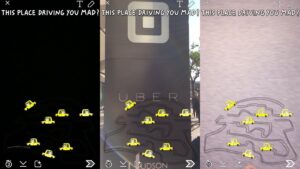 Image via https://www.forbes.com
Snapchat users can take a picture / video and swipe across a range of filters, some of which are location specific. Snapchat took advantage of this by creating a filter specifically for the vicinity of the Uber headquarters, with a filter that read "is this place driving you mad?" and images of the famous Snapchat Ghost looking sad and frustrated driving a taxi. It's certainly a way to get noticed, and while it may seem underhand to try and poach staff in this way we know that it regularly happens through recruitment agencies and head hunters, so why not get ahead of the pack and do something about it yourself!