In today's competitive business landscape, organisations are increasingly recognising the importance of employer branding (EB) in attracting and retaining top talent. A strong employer brand not only helps companies stand out but also fosters a positive and engaging work culture. We headed to the 2023 World Employer Branding Conference in Amsterdam to discover key insights and strategies shared by various leading companies in their pursuit of an effective EB.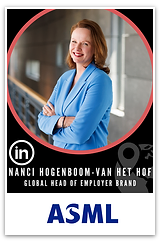 Building an employer brand ecosystem at ASML
ASML, a global leader in semiconductor manufacturing technology, emphasises the importance of alignment across markets. The company believes in fostering collaboration among its teams to ensure their strategies are unified and effective. "A team that plays together stays together," is a motto that highlights the significance of team cohesion in building a robust employer brand. ASML's commitment to being "always challenged, always challenging" keeps the organisation agile and forward-thinking.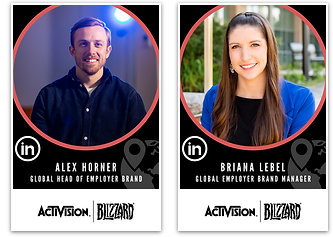 Changing the game: Activision Blizzard's journey to reinvent their employer branding strategy
Activision Blizzard, a major player in the gaming industry, understands the value of employee advocacy. The company has integrated gaming incentives for its employees, turning them into brand ambassadors. Their social content principles revolve around putting people first, showcasing behind-the-scenes moments, and championing diversity. By treating their employees as characters in the gaming world and using Netflix-style documentary teasers, Activision Blizzard has transformed its workforce into enthusiastic advocates.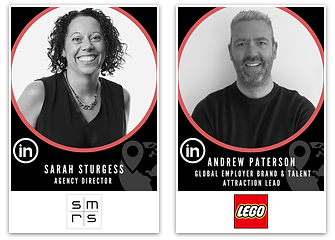 Building a dream team brick by brick: unleashing the power of a strong employer brand at The LEGO Group
Lego, a beloved brand known for creativity and imagination, believes in sharing the essence of its company with potential employees. They let their people do the talking, allowing their employees to become the voice of the brand. With candidate eBooks, Glassdoor boost events, playbooks, and a vodcast series, Lego provides a holistic view of its culture and values.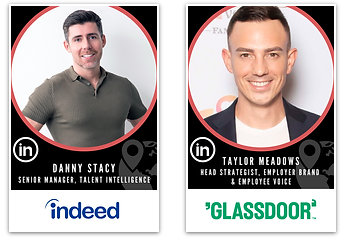 Building a Path to Work Wellbeing: It starts with Community
Glassdoor and Indeed, renowned job search and employer review platforms, emphasise the importance of psychological safety and support. Loneliness isn't just about the people you work with; it's also about the support and well being they receive. A sense of purpose, satisfaction, and stress management is crucial for a positive employee experience.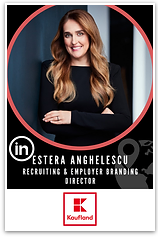 Activate to differentiate
Kaufland focuses on activation through differentiation. The company prioritises accessibility, ensuring that their workspace is adapted to accommodate employees with disabilities. This inclusive approach fosters a diverse and welcoming work environment.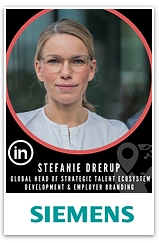 Create a better #TomorrowWithUs at Siemens
Siemens is all about creating a better future. They have a library of pre-configured messaging, a structured approach to headlines, and messaging, ensuring their EB remains consistent and impactful. Their commitment to using technology to shape a better tomorrow is a prominent part of their branding strategy.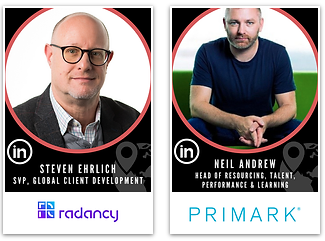 This is Retail Our Way
Primark acknowledges that digital transformation is reshaping the world and the job market. The company uses 60-second videos, focusing on content that garners the most engagement. With a 513 average Social Ad Engagement, they stay relevant and competitive.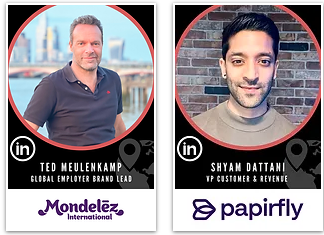 Bridging the gap: Connecting internal and external branding to support a 2030 vision
Mondelez recognises the importance of fostering a sense of belonging. They aim to create a desire to join their organisation, ensuring that prospective employees feel a connection to the brand.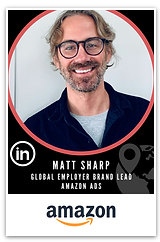 Employer branding at scale, fast!
Amazon understands the significance of top employer ratings and engagement metrics. By utilising the AIDA model (Attention, Interest, Desire, Action), they set goals to aspire to and closely monitor their recruitment funnel. An effective dashboard is integral to tracking outbound activities and measuring results.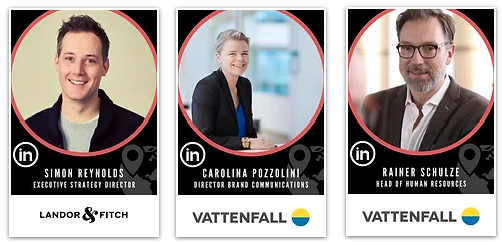 The Power Partnership: Why CPOs and CMOs have a common cause
Landor and Fitch, a global brand consulting firm, emphasises the power of partnership. They recognise that 84% of people trust word of mouth recommendations more than advertised roles. Building a brand culture that values and supports each other is essential. Emotional connections between employees and the brand play a pivotal role in creating a compelling employer brand.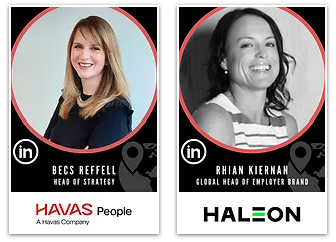 The Haleon Experience: A human centric approach to Employer Branding
Havas and Haleon highlight the importance of partnership and honesty. They use visual style mood boards to represent employees' feelings, maintaining a human touch in their branding. Having the courage to experiment is key to staying innovative and relevant.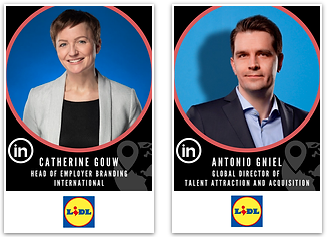 The employer brand roadmap to 1 Global #TEAMLIDL
LIDL emphasises that their brand is bigger than the employer brand, so are looking to increase this. They focus on sustainability and continuous improvement as integral components of their branding strategy.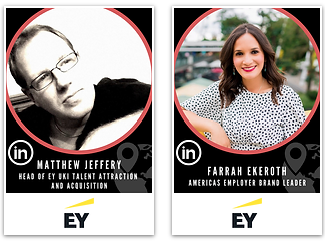 Keeping it Real: Balancing people and technology to foster enjoyment at work
EY, one of the Big 4 global service providers, recognises the forces shaping the current talent landscape. They understand the intersection of AI and jobs and aim to embrace technology while prioritising the human element. Neon backgrounds and standout visuals can help stand out but the culture and values you hold are what can disrupt the market and draw attention.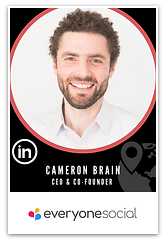 Where we've come from and where we're headed: A Glimpse into the exciting future of social!
Everyonesocial emphasises that everyone you want to reach is on social media. Authenticity is the currency of success in the social age. Leading EB teams prioritise distribution to ensure their content reaches the right audience and adds value.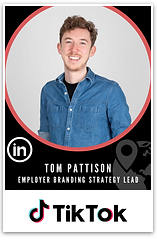 The evolution of 'authentic' storytelling: How to leverage TikTok for Employer Branding
TikTok offers a unique platform for employer branding. They suggest creating personalised and bite-sized content, using #WorkTok to reach a vast Employer Branding audience. Emphasising trends and maintaining a relatable tone of voice can make a significant impact.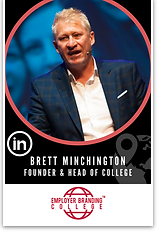 Employer Brand Leadership Capability – A Global Crisis
Brett underscores the importance of clearly defining objectives, mapping out the ecosystem, and taking ownership of development. ROI is key, and speaking the language of executives is crucial to shine the spotlight on the EB industry.
These insights from leading companies reveal that employer branding is a multifaceted and dynamic field. It's about fostering collaboration, differentiation, support, technology adoption, emotional connection, and authenticity. By prioritising these elements, companies can attract and retain top talent while creating a positive workplace culture.
If you are looking to reshape your Employer Brand get in touch!