If you were looking for a job today, would you want to work for your company?
We don't mean based on your experience of actually being there, but purely based on the vast array of information available online and in particular, your employee reviews. We've spoken in previous blogs about employee reviews being the most trusted source of information and as the landscape of recruiting changes, more and more people are doing their due diligence before submitting their CV. Glassdoor, cited as the Trip Advisor for employers, is usually their first step.
Based on recent Glassdoor research –
50%
More than 50% of candidates read online reviews before forming an opinion about an employer
78%
78% say that employee ratings and reviews are influential when deciding where to work
87%
87% are more likely to visit a company's career site after they read employee reviews
To some of you reading this, this will not be new information, but to others, the figures will be surprising. It's all great news if you have a strong employer brand and have championed an employee advocacy programme, but it's also a great opportunity for a step change for those companies who haven't yet embraced the power of online review sites like Glassdoor.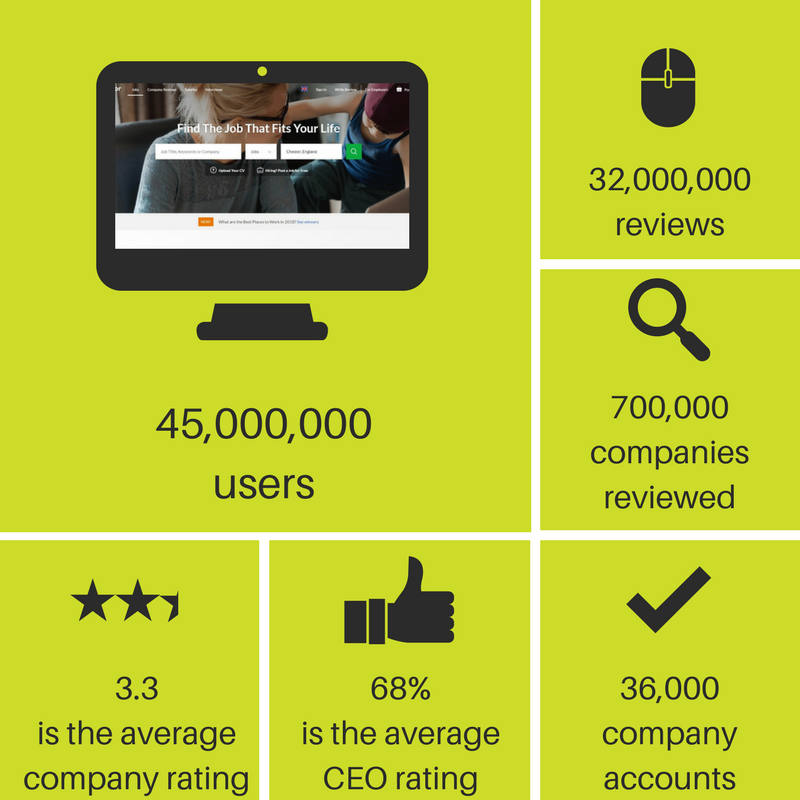 First Things First
Open a new tab now and search for your company on Glassdoor – come back in a minute after you've had a look…
How was it? If you were thinking of applying to work for the same company, how would you feel after seeing your Glassdoor profile?
There's so much you can do with your company profile and the basics are free. A little time spent updating your logo, company overview, adding photos and details of awards will make all the difference to the candidate experience. It shows you care about your reputation and that you are an engaged employer, which in turn will keep your candidates engaged when they reach your job listings.
Think of Glassdoor as yet another social media channel to be aware of as part of the promotion of your employer brand. It needs to form part of your recruiting social media strategy and integrate with Facebook, Twitter, Instagram and all the other ones that are most applicable to your business.
Dealing With Your Reviews
Most people typically read at least 4 reviews before forming an opinion and this isn't any different with your employer brand so having and managing reviews should be an essential part of your employer brand strategy.
Let's look at having reviews first. Reviews all form part of your overall rating which is based on –
check
check
check
check
check
Encouraging employees to post reviews would be a good starting point. Most of your employees will support your recruiting efforts so make it known that you are focusing on employer branding and ask them to post honest reviews. Don't be concerned about some negative comments either as Glassdoor does ask for both pros and cons, among others. It's what you do with those comments that matters.
Remember that everyone is entitled to their opinion on Glassdoor, including CEO's!
More and more companies are beginning to realise that they shouldn't ignore reviews from employees whether they are negative or positive. If you saw a negative review about a company, it may put you off. However, if you then saw an official response to that comment directly from the CEO, or someone in a position of authority, you would see that company as an employer who values feedback and transparency. It's just as important to respond to positive comments too as engagement of any kind will be appreciated by candidates and employees alike.
65%
of job seekers agree their perception of a company improves after seeing an employer respond to a review (Source: Glassdoor.com, August 2016)
Making it known that you read and respond to reviews will make your employees, past and present, more likely to take the time to write one for you. They may help identify an issue that needs resolution or highlight something particular that your employees love – something for you to use in your recruitment marketing plan.
Respond Promptly – Keep It Professional – Address Issues – Promote Positives
HOT TIP
Positive reviews of the CEO promote good practice and gives potential customers the confidence that they will be looked after too.
Competitor Insight for Employer Branding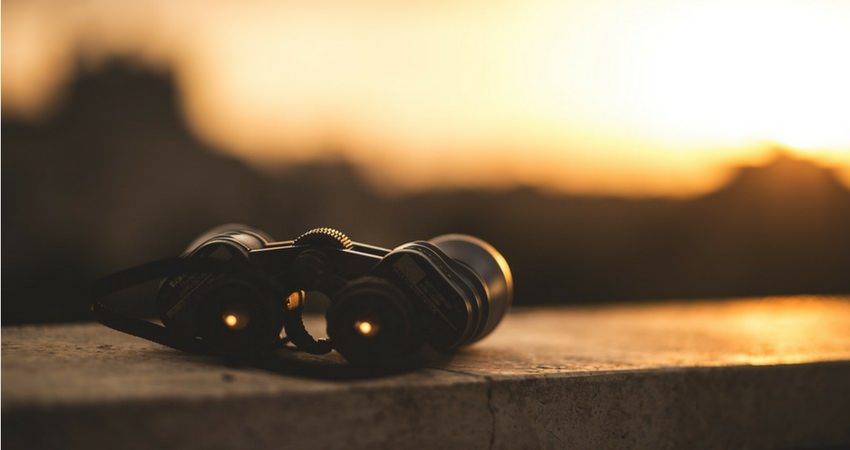 It's not just all about your company profile. There's so much more you can do with Glassdoor that will help give you the competitive edge with your employer branding. There's the likelihood that your closest competitors are on LinkedIn. Maybe you're not aware who else is recruiting for similar roles in your local area – Glassdoor can tell you, but that's the really simple stuff.
It's a whole new world of insight out there and the wealth information available can be priceless.
Not only can you see your own analytics covering everything from employer brand and company ratings to an overview of your pros and cons, all of which you can benchmark against your competitors. If you're not sure who your real competitors are when it comes to recruiting, you can even get this information and all from the free account.
You are able to compare all of the following with relative ease –
Now that we've opened your eyes to the possibilities, grab yourself a coffee, go onto Glassdoor and have a look at your competitors. See how you compare and maybe it's then time to go to management with a focused plan to help increase your employer brand and control your brand management.
JobHoller are experts in everything employer brand and recruiting related and we love to share our skills and knowledge! If this blog has made you re-think the way you recruit, get in touch and see how we really can make the world of difference. 01244 567 967