There's no question that companies are starting to put more and more effort into their recruitment strategies – whether it's improving the candidate experience or finding new ways to attract candidates directly, it's becoming a higher priority to ensure companies are onboarding the best possible people. With all these efforts on hiring great people it's shocking that so many companies don't focus the same amount of effort on retaining these great people. Talented employees can be one of the most valuable corporate assets a company has, so holding onto these people really should be a priority. Here are a few ways you can increase employee retention.
Be authentic from the start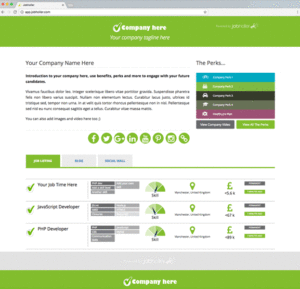 The JobHoller company page is a great platform to showcase an authentic employer brand
If you struggle with people leaving soon after they start then it may be down to how you are portraying your employer brand online. If you market yourself as something you're not in an effort to attract more people then you are likely to find more people leaving during their first couple of months because what they bought into when they applied isn't the reality.
Give a little respect
Studies have shown that employee well-being isn't solely influenced by higher salaries, but in fact it's "the respect and admiration one has in face-to-face groups (e.g., among friends or co-workers" that has a stronger effect on your employee's happiness. Treating all employees with a level of respect will help to create a better sense of well-being.
Freedom
Once your employees are fully trained up and able to work and perform well in their role then there is less of a need to keep tabs on them. People tend to dislike being "micro-managed", so try and give them the freedom to work autonomously where possible.
Find out what keeps them happy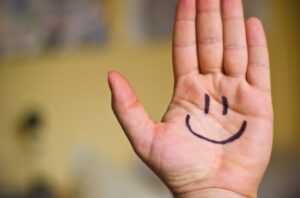 If you can work out what it is that keeps employees happy in their role then you will unlock the secret to help stop your top performers leaving. It's important to remember that this isn't going to be completely universal, some people may value flexible working where as others might see the progression opportunities as the most important driver for them.
Praise them (like you should)
We got this Fatboy Slim track in our head writing this blog so had to include it!
A little praise goes a long way, so make sure you recognise your employees efforts and show your appreciation. Employees are likely to respond well to praise of their good work because it confirms that you value them as an employee. When employees feel valued it impacts positively on job satisfaction as well as their productivity (which is always a bonus!).
Make sure your pay is competitive
One of the quickest ways for your employees to jump ship is by not paying a competitive salary. While pay isn't always the deciding factor in a job role, it's certainly important, so if your competitor is offering a higher salary for the same job role you could be saying goodbye to those talented employees. Instead of waiting for people to hand in their notice to counter-offer with a higher salary, make it part of your process to regularly review salaries. It's not so much about throwing money at your employees, but recognising their efforts and rewarding accordingly. A slight pay increase will come a lot cheaper than having to replace your best people after all.
Offer a clear path to progression
Most people don't start a job to stay in it forever, but they may join a company with a view to develop their career and stay within that company. Make it clear to employees about any progression opportunities you can offer and give them advice on how they can achieve this, whether it's through the training you give or through regular catch ups with a manager.
Try and be flexible
A better work-life balance is regularly one of the top benefits employees are looking for, and as everyone's personal life varies it can make a huge impact on job satisfaction by offering a level of flexibility. It could be that your employee struggles with childcare so you can allow a day working from home, or perhaps they are getting a delivery so need to start the day later to accommodate – understanding people's needs outside of work and being able to flex to make it work for your employees will always be well received.
Get feedback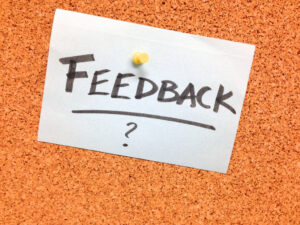 If you want to pin-point exactly what it is that makes your employees want to leave then you need to listen to your employees. Regular surveys that offer a level of anonymity will help keep track of exactly what your employees love, and what they hate so you can get an idea of what you need to change for the future. Ask open questions about things like working environment, company culture and benefits and find out if there is anything you could improve on. Better to face up to any negative truths before it comes to the exit interview after all!
Nip those toxic employees in the bud
One bad employee can upset the whole apple cart, so if you have someone who is overly negative, annoys the rest of the team and makes others work life miserable then you need to deal with it before it causes your top performers to quit. It's not just a case of sacking the bad apple's either, you need to talk to the employee in question and find out what's causing their behaviour – if it's work related then there may be a bigger issue you need to address.
Offer training and development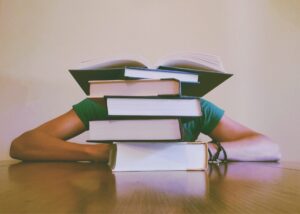 Make sure you speak to your employees regularly to understand what their aspirations are and what's driving them in their career. Anything that develops their skills and makes them better at their job is a bonus for you, so if they are keen to gain new qualifications you should consider helping them achieve this. It could be that you pay for external training, or give them the freedom to take on a college course one day a week. If you can't offer them the training and development your employees aspire to then they may jump ship to a company that will!
A benefits package that people want
Sometimes it's those added extras that get you motivated to go to work, and everyone has a different idea of what makes a great benefit in work. Conduct regular surveys so you can see which perks people love and if there is anything that you could add that would make a big difference. Obviously you're not expected to implement EVERYTHING your employees ask for, but it will keep you informed of the things that makes your employees happy, and ultimately what makes them stay.