For a recruitment agency it is your job to find the best candidates to place into your client's job roles. Attracting candidates, finding the right people and getting them interested and excited in a role is literally how recruiters make their money, so it is surprising that so many of these companies who excel at finding candidates for their clients, don't have the same effect when it comes to finding their own employees! Recruiting your own employees can almost become a bit of an after-thought for a lot of recruitment companies, which is crazy because having the right employees will directly affect your bottom-line in this industry. You can pay through the nose for unlimited job board access, shiny LinkedIn recruiter licences and all the latest recruitment tech, but without the right people driving the business you're not going to see the business results you want. Reports show that there are almost 24,000 registered recruitment agencies in the UK, so whether you like it or not you already have competition for candidates. Entry level positions in recruitment tend to sit around a similar salary, and commission structures are often extremely similar as well, so how can you differentiate your recruitment agency from the thousands of others in the UK and beat your competition to attract the best candidates? It's simple – be yourself (your BEST self that is) and get your employer brand seen by the right people.If you're not sure what your employer brand is then we suggest you download our guide today – but to cut to the chase there are a few things you can look at to build a picture of exactly who you are – for example:
Working environment
What are your offices like?
Is it a fast paced typical sales floor?
Are you driven by KPI's or do you allow space for creativity?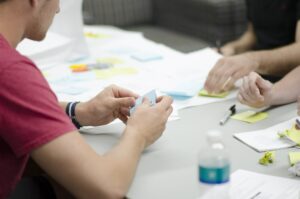 Company Culture
Is it a social team?
Do you have beers on a Friday or are you more of a Monday running club company?
Do your employees hang out in the break out room and play ping pong?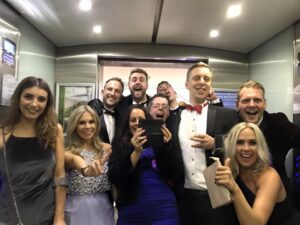 The work you do
Do you have a lot of repeat business / hot desks?
Will business development be a big part of the role?
What tools do your recruiters use?
Have you won any prestigious awards?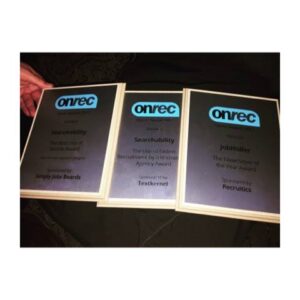 Your benefits
Do you offer things like healthcare / pension?
Is there free parking available?
Can you offer flexible working?
Will employees get access to the company football season tickets?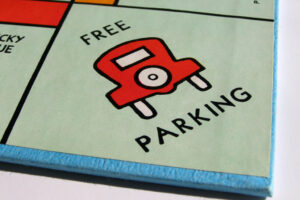 Career Progression
What is the route from trainee to manager?
Can you show examples of how people have moved up the ranks?
What kind of training / development do you offer?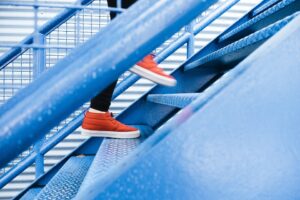 Once you've asked yourself these types of questions you'll be able to shape a clear image of who you are, what makes you unique, and what your employees LOVE about working for you. Now's the time to promote it! Here's a few ways how you can:
Job adverts / careers site
Don't just throw out a boring old job advert, use this as an opportunity to really sell your company to prospective candidates. It's easy to list off the skills and qualifications you're looking for in a candidate, but remember that it's also your job to make people want to work for you! Get really specific with things like benefits and company culture to get those candidates to hit the apply button.
Social Media
Places like Facebook, Instagram, Twitter and LinkedIn are fantastic platforms to promote your employer brand, so make sure you populate these regularly with photos, videos, and news updates to showcase all that is great about working for your company.
Employee Advocacy
One of the best ways to increase your content reach and build trust in your employer brand is to get your employees sharing and engaging with your content online. Each employee share can equate to an average of 400 impressions, and many of these impressions will be for local and like-minded people – AKA a potential talent pool!
Reviews
We all do it – go to book a holiday online, the photos look great but we STILL visit TripAdvisor top make sure the reviews match up. If we do this for a seven night stay in Spain then you can guarantee your candidates will do it when considering a long-term career move! Get your happy and engaged employees reviewing on Glassdoor NOW!