Engagement created by employees is always a win win, they are showing how much they love the company whilst also broadcasting it over social media. This is exactly what employee advocacy is: the promotion of your company by people who work for it. The best thing is it's free marketing!
User generation and influencers play a massive role in today's market. With a staggering 92% trust content from friends, colleagues and family members, as people trust this more than a 'faceless' brand – this is exactly why you should utilise it! Gaining followers for a business can be difficult if they aren't a direct consumer of the product, why would they want to follow? In fact, individual accounts have an average of 10 times more followers than a company account, instantly making the content more visible.
Employer generated content creates unique material that will be different from whoever it comes from, as every individual has a unique perspective on the company and knowledge about the product, service, industry and customers.
Posts such as a "Great lunch at work thanks to _" not only shows gratification to your company but promotes a great company culture that others would love to be a part of – as who doesn't love free food! As we all know Google is well known for its modern and massive office spaces, here is a Google employee utilising one of their many perks!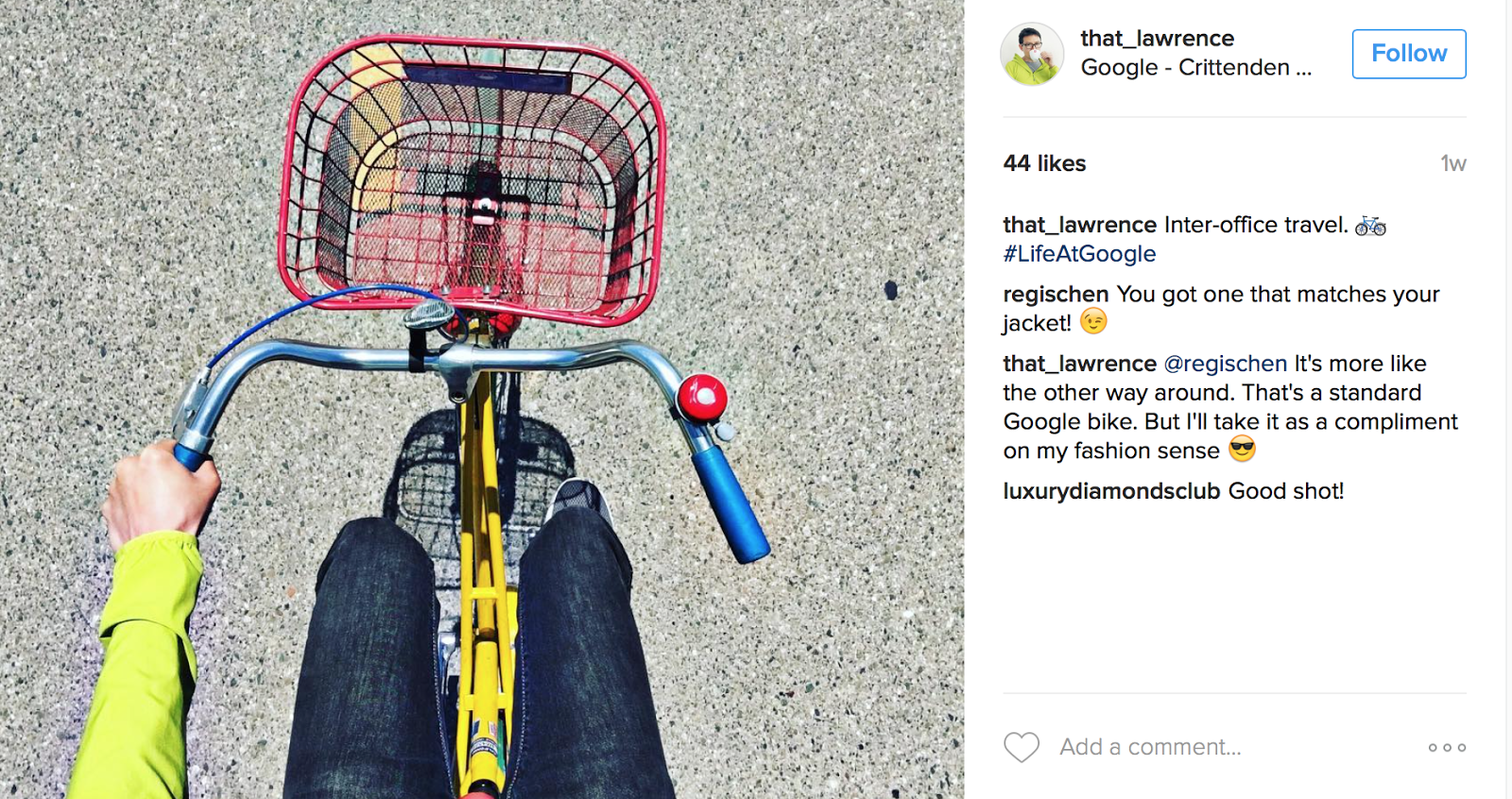 Or how companies are specifically accommodating people's needs. For example, Cisco employees are utilising employee advocacy by boasting about their expectant mother's parking that looks like the closest spot to the office to avoid the longer commute….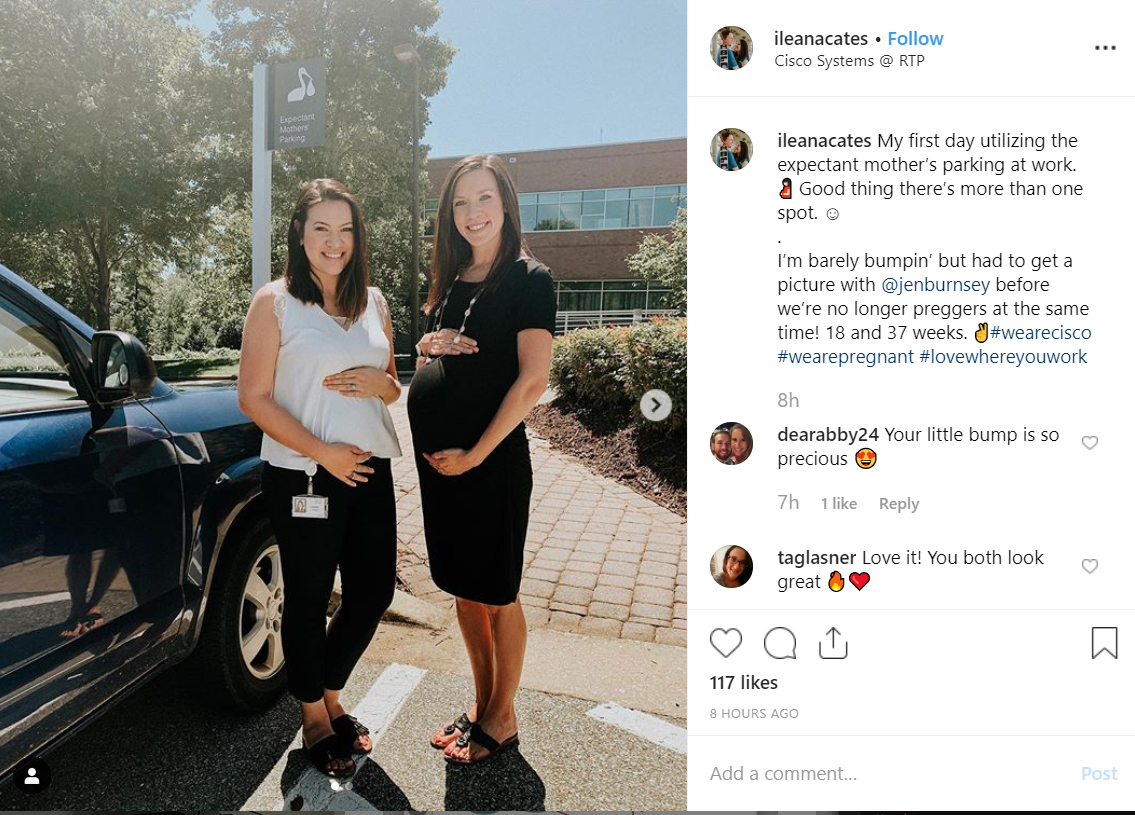 Using a specific hashtag is also the secret to free content and how to monitor it. A hashtag allows people to easily find your content all in one place, creating a seamless employee journey of different elements from different departments. Our sister brand Searchability use the hashtag #SearchabilityLife when posting about #FirstFriday event socials, tech meet-ups and general work culture. Check us out there's lots to see.
First day in our brand new Searchability HQ today, can't wait to share some insights from the team. Here's a sneak peak for now:
[tcb-script async="" src="https://platform.twitter.com/widgets.js" charset="utf-8″][/tcb-script]
SeenIt is a video platform that brings user-generated content to life! Given the need for remote working this year, SeenIt has been a great option for companies who still want to keep their employee content updated. Working alongside some of the biggest names including Spotify, BBC, Amazon, Coca-Cola, Vodafone and many others. Vodafone loved the use of this platform by using the #StayConnected hashtag, merging over 100 clips to show how lives have changed and adapted in the current pandemic. Here is an insight into how it works…