As much as you might try to control your employer brand through conscious marketing efforts, it's important to remember that your employer brand image exists as a result of experiences and perceptions from individuals such as your employees and potential candidates. You can develop a strategy to help shape these perceptions of course, however it's up to those individuals who interact with or see your employer brand to decide how they interpret it. If you are already taking efforts to improve employee engagement and develop an employer branding strategy then good news, you're heading in the right way to positively influencing your employer brand image! If however brand image is less of a conscious thought for your organisation, then you could find yourself at risk of being seen in a bad light and struggle to attract great candidates! We have outlined 6 factors that can be damaging for your employer brand image, and simple ways that you can avoid these downfalls!
6 Employer Brand Image Mistakes:
Brand Image Mistake #1: Your recruitment agencies aren't representing you well
A lot of companies work with recruitment agencies to solve their hiring requirements, but it's important that you consider exactly who you are working with and how it might affect your employer brand image. A recruiter is essentially an extension of your brand, so everything from how they write the job advert, how they feedback to applicants, what they say on the phone to candidates and how smooth the interview process is can impact on your employer brand image. In a lot of instances you won't even know the answer to a lot of these questions, therefore it's vital that you engage an agency that you can trust completely to represent you well. Another thing to consider is what the impact of working with multiple recruitment agencies can be. If there are dozens of adverts being plastered across the job boards that clearly refer to one single organisation it can put candidates off applying, thinking that there must be a reason that you need to use so many companies to fill the role! It can also lead to a "recruiter cat fight" over candidates, which is definitely not the first impression you want candidates to have when they interact with your employer brand!How to fix this: Unless you have an amazing in-house team equipped with all of the best recruitment tools then you are probably going to need to work with recruitment agencies at some point! If you want to make sure they are up to your standards then our advice would be to do your research, invite companies to tender for your PSL (it will help weed out those that don't put in the extra effort) and finally invite them to your offices so that you can equip them with all of the information they will need to sell your company as best as possible! It's always worth keeping an eye on how recruitment agencies perform too, so check out how they are advertising your roles and monitor key metrics such as number of candidates submitted, and interviews arranged. If you are struggling for candidates within IT / Digital then we happen to be linked with an amazing recruitment agency called Searchability – you can check them out here.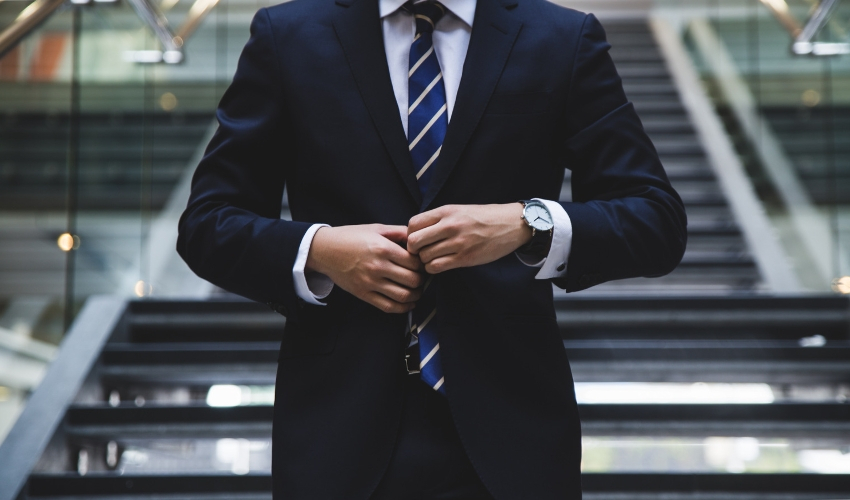 Brand Image Mistake #2: Your Glassdoor only holds negative reviews
There are still a lot of companies that are completely ignoring their Glassdoor reviews, and it is having a hugely detrimental impact on so many brands! The problem is your company might have 95% employees who would be classed as satisfied or happy in their role, but with no real need to vent their feelings online (or no encouragement to do so at all) they are unlikely to visit Glassdoor to leave a review! That 5% however who are unhappy or disgruntled in their role are more likely to take time out of their day to leave a bad review for the world to see, which results in a skewed portrayal of what it's really like to work for your company!How to fix this: Make a conscious effort to encourage those happy and engaged employees to leave a review for your company on Glassdoor! You will be surprised at how quickly you can boost your rating this way! If you do receive a few negative reviews it's important to respond to these too, it will help you address comments and demonstrate how you are taking steps to improve as an employer. Check out our blog How To Fix Your Poor Glassdoor Rating In 6 Steps for more info!
Brand Image Mistake #3: You're not updating your social channels enough
If you don't have a dedicated social media resource internally then updating channels like your Facebook or LinkedIn page can be easily forgotten about! Not only does a lack of social activity prevent you from generating additional awareness for your employer brand image, but it can even be off-putting for potential candidates who can become concerned with this lack of activity. For example if a candidate takes to social media to check out a potential company of interest but sees that their last update was 6+ months ago they may question whether your business is even operating still and refrain from applying!How to fix this: Social Media doesn't need to be time consuming, and a simple social calendar coupled with a scheduling tool such as Hootsuite can take the pain out of posting. Make sure you don't rely solely on social calendars however, as there can be exciting things happening within your organisation that you can share that fall outside of the calendar schedule! All you need is a smartphone camera and the admin rights to your social pages, and you will be able to get started on showcasing your awesome employer brand online!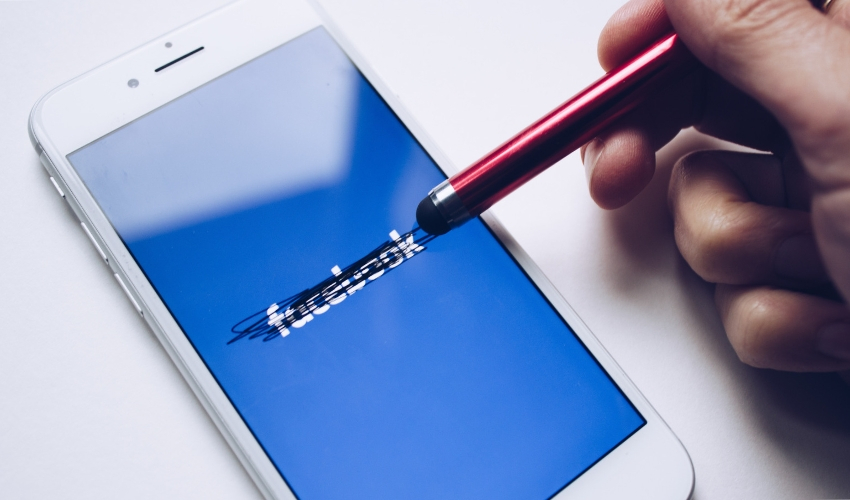 Brand Image Mistake #4: You're not selling your company in your job adverts
Luckily a lot of companies are beginning to adapt and change their approach to job advertising, but there are still a few offenders out there that think it's enough to simply copy and paste the job requirements of the role onto Indeed! When you consider the amount of competition there is for candidates nowadays (especially in markets such as tech digital) it's insane that companies are wasting one of their best opportunities to sell their employer brand in their job adverts! Instead of writing bland adverts that reel off a huge list of skills that you expect candidates to have with a boring paragraph outlining the mundane responsibilities of the role, companies should use it as an opportunity to introduce their employer brand and shout about what makes that company a great place to work!How to fix this: Strike a balance with your advert and include key skills and bullet points outlining the main elements of the role, coupled with information about your employer brand, culture and employee benefits too. In short you will want to attract the right type of candidates through the job title, key skills and required experience, but make it tempting enough for those relevant candidates to hit the apply button too! Check out our blog How To Write A Job Advert That Actually Works for some inspiration!
Brand Image Mistake #5: You're not embracing change
This one can be a little tougher to address because "change" can refer to the internal bones of your organisation, and not just "change" in your approach to attracting candidates. When you examine candidate data and hiring trends around factors such as "what candidates find important in a job role", we can see that there have been some big changes over the last few years. Things like flexible working, relaxed dress codes, enhanced paternity benefits and providing an inclusive culture for LGBT+ employees are just a few examples of what companies are promoting for today's candidate market that weren't necessarily top of the agenda 15 years ago! The ability to adapt and change is essential to remain both successful and attractive as an employer, so if you are failing to do this you could be left out in the cold!How to fix this: Change is rarely a quick fix or simple task for a company to pull off, so this needs to be part of the agenda for your wider strategy. Listen to your employees and examine data and reports from your industry, if you feel that there is a part of your organisation that needs to move with the times then get together with key stakeholders and look at how you can make important changes. Most importantly ensure you communicate this through external marketing campaigns so that you can attract candidates that resonate with your culture and values too!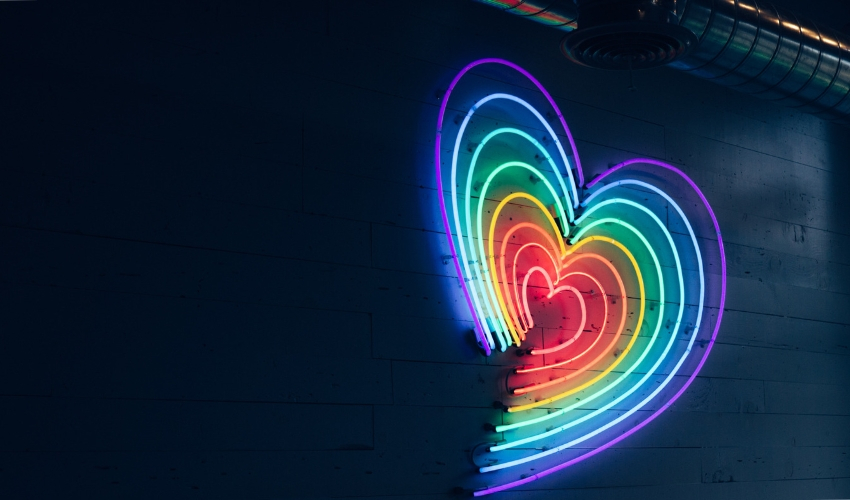 Brand Image Mistake #6: You're focusing on the company and not your people
Your people should be at the heart of your employer brand, so if you fail to showcase them in your external marketing activities then it can stop potential candidates from connecting with and warming to your company. Of course it's important to share information about the company and what you do as a business, but candidates will want to know about the people who they will be working with and see examples of genuinely happy employees too!How to fix this: Make a conscious effort to generate content that showcases your people, and even invite your employees to become part of your content creation plans too! An advocacy campaign can generate authentic and engaging content that puts your people first, check out our blog How Sky Are Nailing Employee Advocacy With #LifeAtSky for inspiration.
Want to discover your own unique employer brand image? Check out this blog or contact the JobHoller team on 01244 567 967 / [email protected] to get started.